A funny thing happened to me at Old Navy the other day. I was lured in by the siren call of 40% off for cardholders and left with another bag full of neons and nuetrals. How could I resist this sweater for under $10?? Or these great little shorts for less than $15??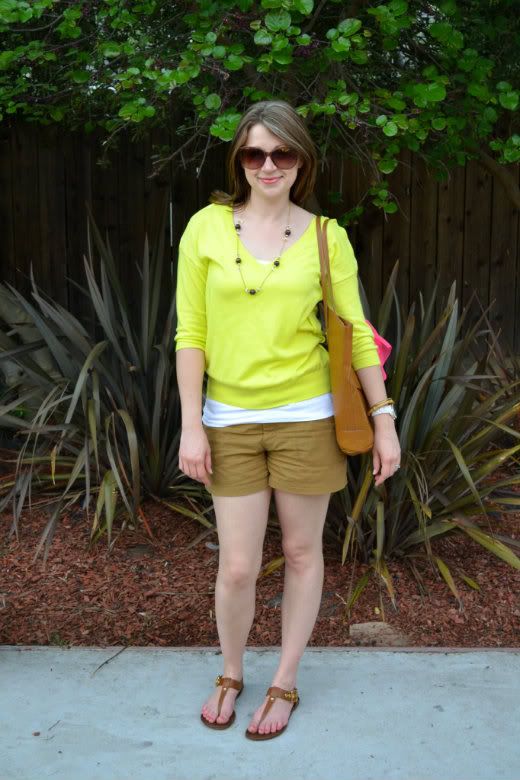 Like I've said before, when something works for me, I tend to play it out until I tire of it and move onto my next victim. But it's practical for me, ya know? When you go with what works, you save time and money.
That is not to say I don't like taking risks every now and then. Hey, it was a big risk to wear these shorts seeing as how my legs had not seen the light of day for an entire winter. I think they were just about as shocking as the neon.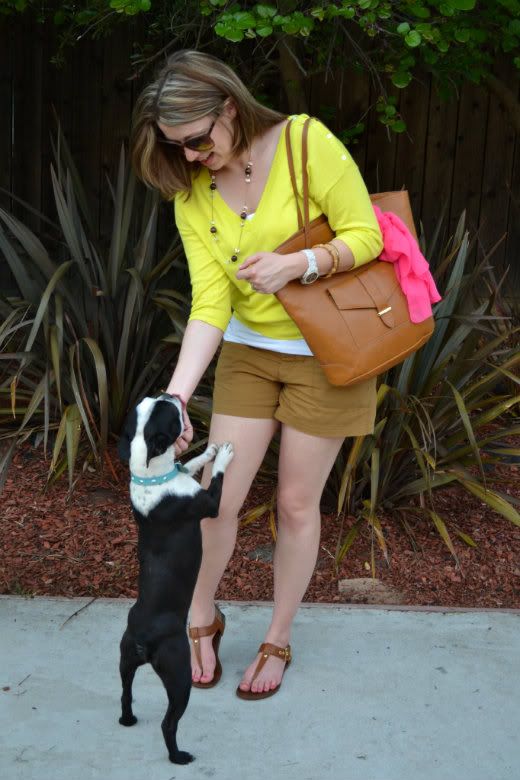 Bruno cameo!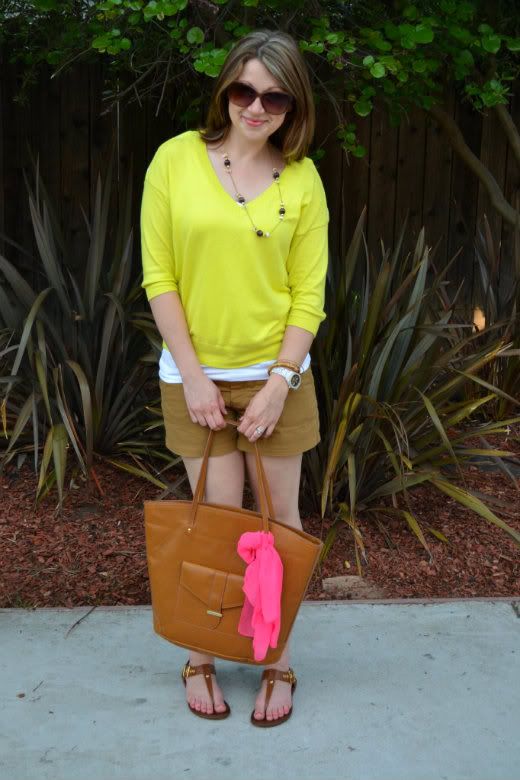 So this is what I wore when I met up with Holly over the weekend. It was super hot and muggy that day, so shorts and sandals were a must! Holly looked so adorable, rocking her baby bump like the proud mommy-to-be she is. I didn't have my camera, but I snapped some instas:
When I got home I was telling my husband all about how cute and glowing she was in her pregnancy, and he asked if it made me miss it. Which is pretty much the exact thing he asks me anytime I gush about any pregnant woman or newborn baby. My answer is yes and no. It is sad to think that those experiences are behind me now, but I am very happy with where we are at in our lives. And I love getting to experience it all again through my friends!
Outfit details:
scarf on bag-vintage
necklace-vintage
bamboo bangle-vintage