So when you read the post title did you automatically sing it to the Beyonce tune "All The Single Ladies"? For those of you who have been around the blog long enough, you know that I basically live my life to song lyrics, and for some reason when I wore this outfit "All the neon ladies, all the neon ladies" was basically on repeat all day in my head.
I would say of all the neons, yellow is number one on my list. Maybe? Sort of? Ugh, neon pink is just so high up there too. But then again, I have always had an affinity for highlighters...
I wore this little get-up for a nice Sunday filled with my favorite things: family, antiquing, eating and wine. Does it get better than that? I don't really think so. If you follow
my instas
you saw the haul I ended up with at the end of the day. Wine can definitely loosen up those purse strings, can't it?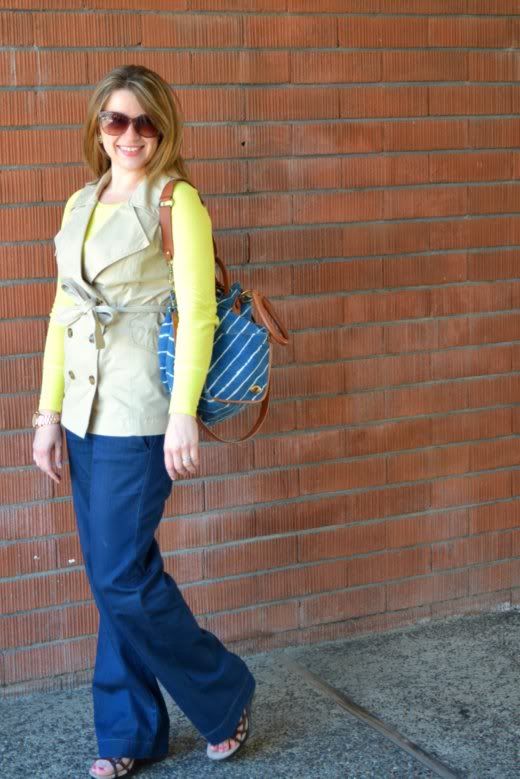 It can also make these public photo shoots less uncomfortable.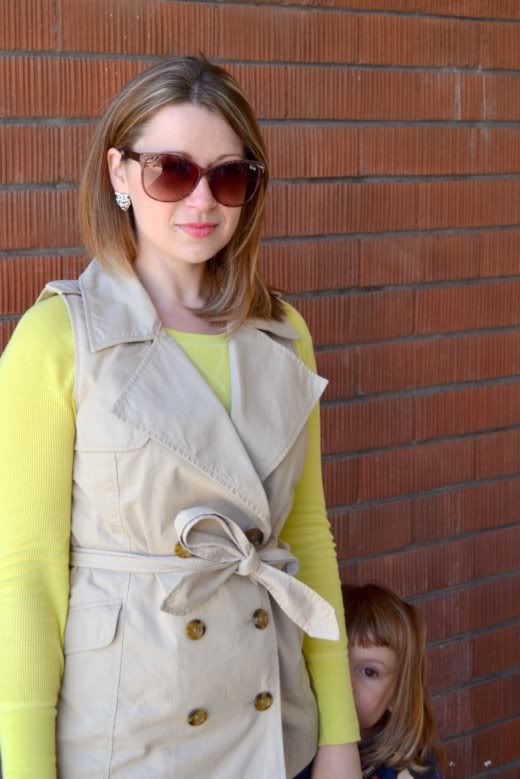 I just had to post this photo of sweet Kara peeking out from behind me. This is my life folks! You will get kids in my WIW shots! What little girl can resist a pose in front of the camera, especially when she sees her momma doing it?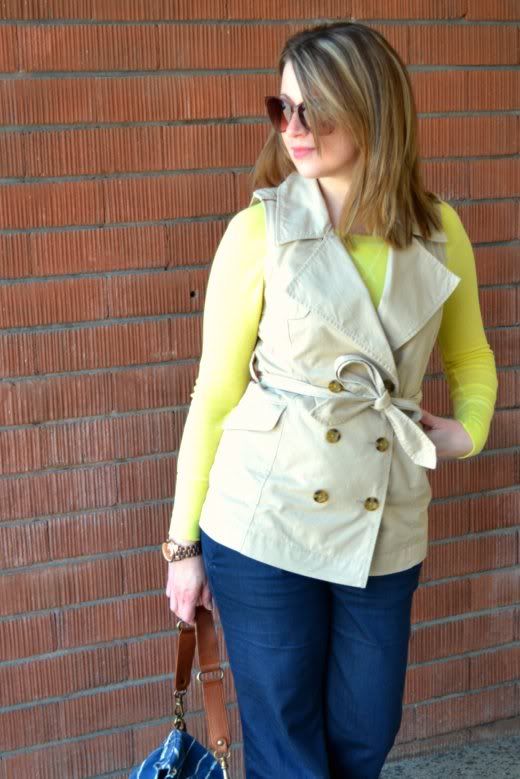 Neon Yellow Top: Old Navy {
similar
}
Purse: Hayden Harnett