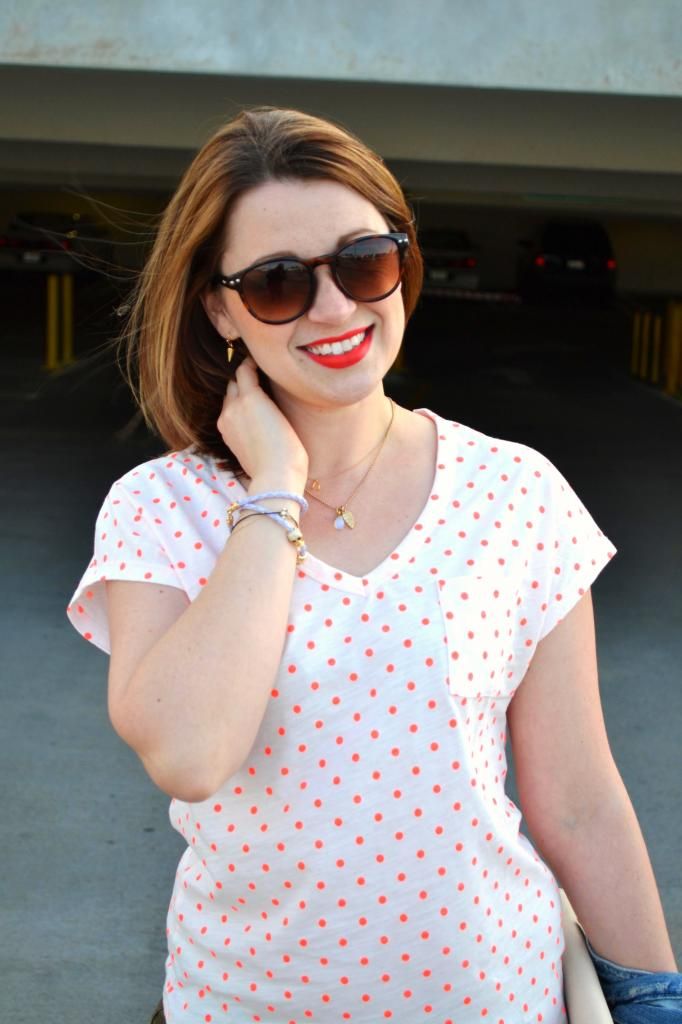 Looking for an elevator pitch of Sweetie Pie Style? In a nutshell, my goal is to translate the seasonal trends into wearable style for the everyday woman...on a budget! I am a 31 year old stay at home mom, who loves fashion but, like so many, has a limited budget. Most of what I wear or feature on this blog is under $100 (most often well under), and my favorite places to find affordable pieces are Old Navy, Target, H&M, Kohls, Forever 21 and Gap. I shop frequently at these spots not only because they are affordable, but because they are near me in my little town in the valley! I believe that you should take what is accessible to you and make it yours!
My personal blog journey began over five years ago on a whim. I was a new stay at home mom transitioning from being a full-time worker in the Real Estate field, and was struggling to hold on to the little bit of "me" I felt I had left. It started as a place to chronicle all of my favorite things I ran across on the web, and has transformed into what it is today: a healthy dose of fashion and lifestyle related posts on a daily basis. I am still able to be home with my two sweet girls, who are now seven and five, and enjoy spending time with my husband whom I have been married to for ten years (high school sweethearts in the house!).
For an overview of
Sweetie Pie Style
, please check out some of my regular features and past blog series
here
.
What makes me tick...
sarcastic humor; eating yummy food, but not cooking it; giggling with my girls; exploring California (it's as amazing as they all say it is and I am so lucky to live here!); antiquing; butternut squash anything; creating a stylish and comfortable home; fundraising for Alzheimer's research; the wine country; yoga; dreaming of living in a modern country cottage; reading in bed...