I don't know if I even want to talk about my outfit, because that Ginkgo tree is really stealing the show back there. I mean va va voom. Ginkgo's are my favorite in the fall, that vibrant golden yellow is such a sight to be seen, and the dainty confetti of their fallen leaves on the ground is just the best.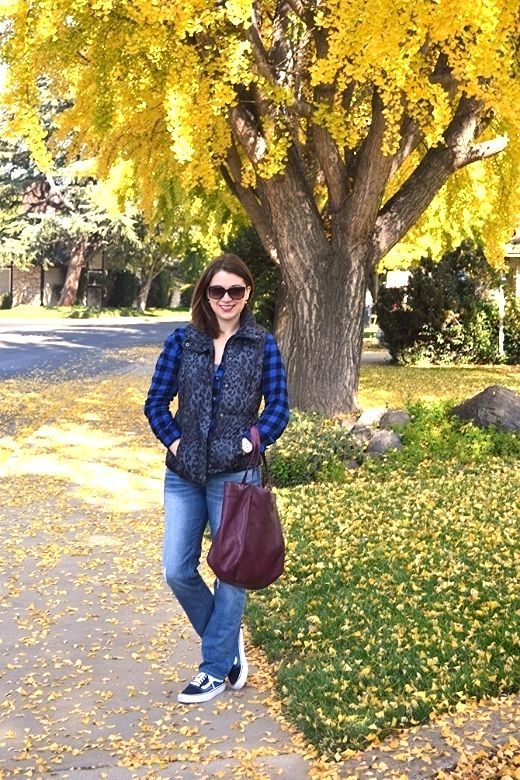 But I suppose you came here for outfit details and not an Arbor Day Foundation meeting. For this look I am taking a few pieces from my
fall capsule
to create a fun sporty look. In the original post I featured a plain navy vest, but here I am using what I already had on hand, a leopard print from Old Navy a few years back. It ended up being a mix of patterns that worked together quite nicely.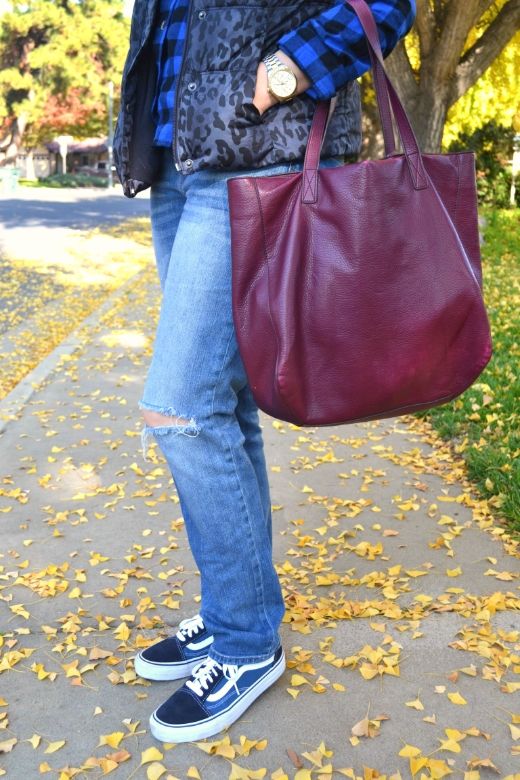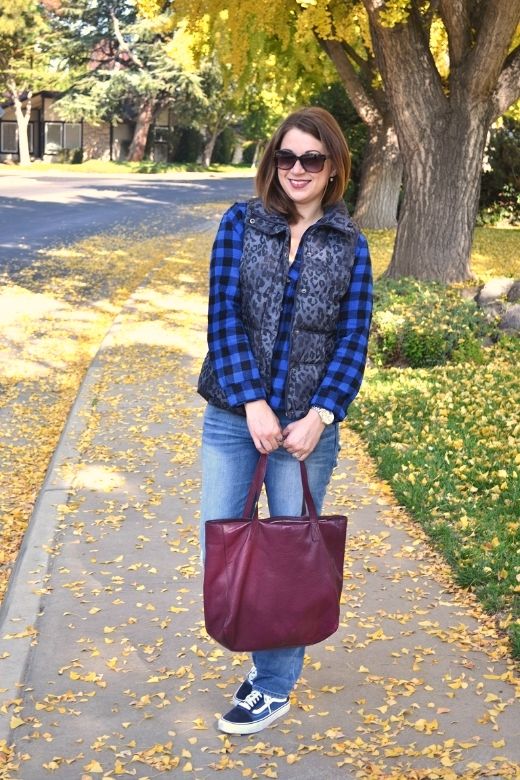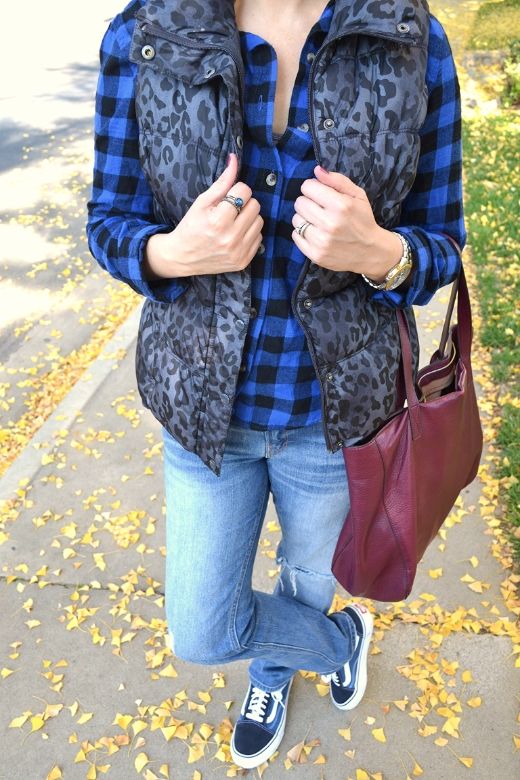 Details:
Flannel: Kohls, Vest: Old Navy (old), Tote: Old Navy (old), Denim: Gap (old), Shoes: Vans
Get the look: