We had an absolutely beautiful fall weekend, which was such a treat after lots of unseasonably warm weather. A good windy day on Friday shook lots of leaves from the trees, and it was finally looking like a fall wonderland! The temps have yet to stop fluctuating throughout the day (cold mornings, warmish afternoons), so layers are still very much in order. I've been busting out the tee, button-up, cardigan combo more often than not. My absolute favorite sweater to layer with is this
Old Navy boyfriend cardigan
. It's lightweight, but still warm, and is the perfect length. Plus, I found it in my new favorite color-
forest green
!
This particular outfit accompanied me on a trip to the library. Fall is always the beginning of my hibernating-and-reading-all-the-things portion of the year. A few less trips to the gym, a few more hours spent curled up with a good book. You can see what books I picked up in
this insta
. I always love to see what people are reading, don't you?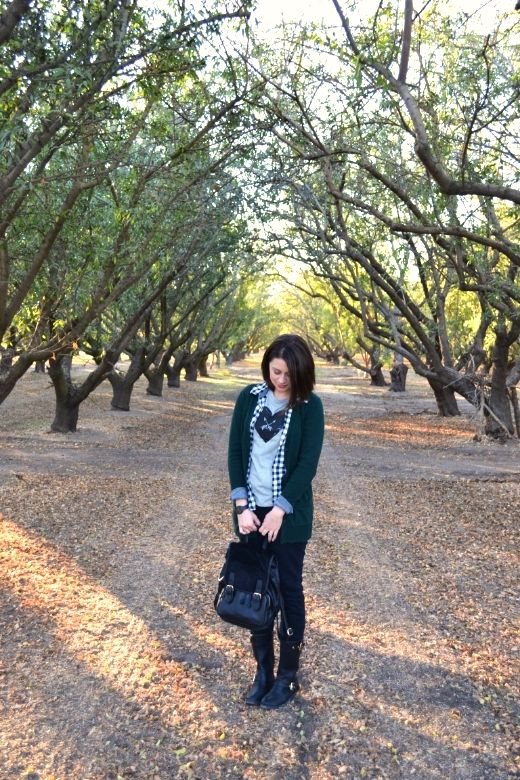 The great thing about this outfit is that when I got home I simply swapped out my pants for my favorite sweats (these!), my boots for slippers (these!) and I was ready for a reading marathon. Bliss.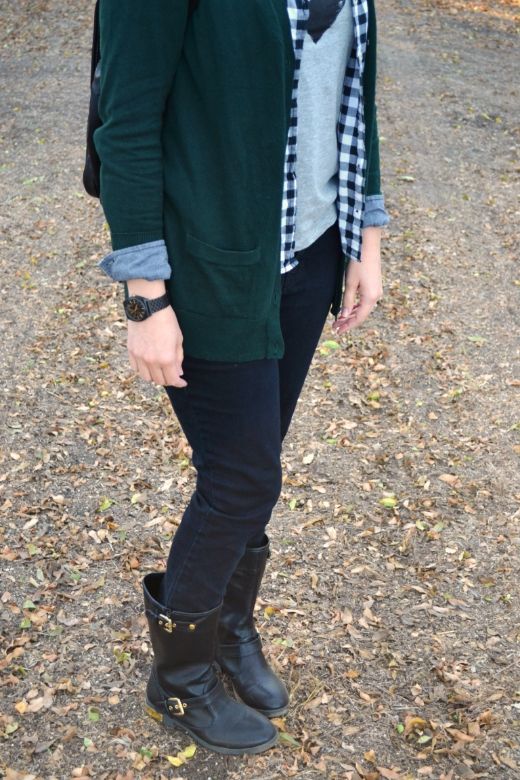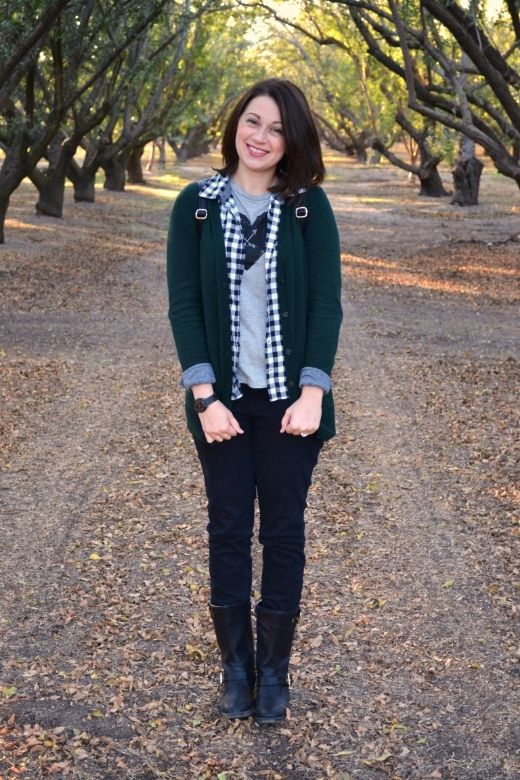 Fun fact: this tee has a "JF" for Joe Fresh, but it is also conveniently my husband and my initials ;) I had to get it right?!
I'd love to hear what ways have you been layering this fall? Leave your tips in the comments!
Outfit Details:
Boyfriend Cardigan in Green
c/o Old Navy
Joe Fresh Tee
Buffalo Plaid Shirt
(similar
)
Esprit Boots (
similar
)
Nixon Timeteller Watch in Matte Black
/Gold
Faux Fur Backpack
Check out the rest of my Old Navy ambassador posts
right here!
This post is sponsored by
Old Navy
. Check out Old Navy's latest fashion lineup in store or online at
oldnavy.com.