We had a blessed, blessed day of clouds and rain over the weekend, so of course I immediately pulled out all the fall things I had been itching to wear, put them on, went out and bought a HOT Pumpkin Spice Latte. I'm such a nerd for fall.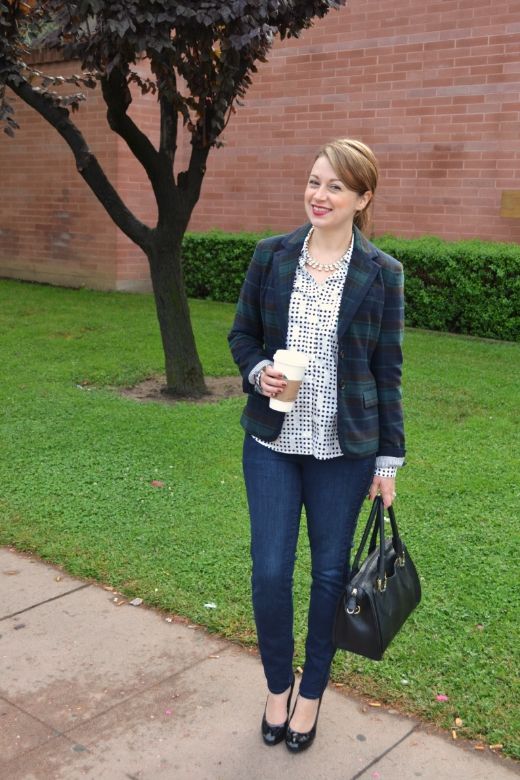 I was really excited when Old Navy came out with these
Tuxedo Stripe Rockstar Skinnies
(previously blogged about
here
). While I love the printed, colored and/or coated skinnies, to be honest they don't quite work for us pear shaped gals. I prefer to keep things neutral on bottom, and keep the top more snazzy to draw your eye away from the problem areas. The subtle stripe down the side of these skinnies is the perfect touch of interest, without going overboard. Don't you think? I will forever be a dark denim skinnies enthusiast, so give me any variation on the theme and I will love it!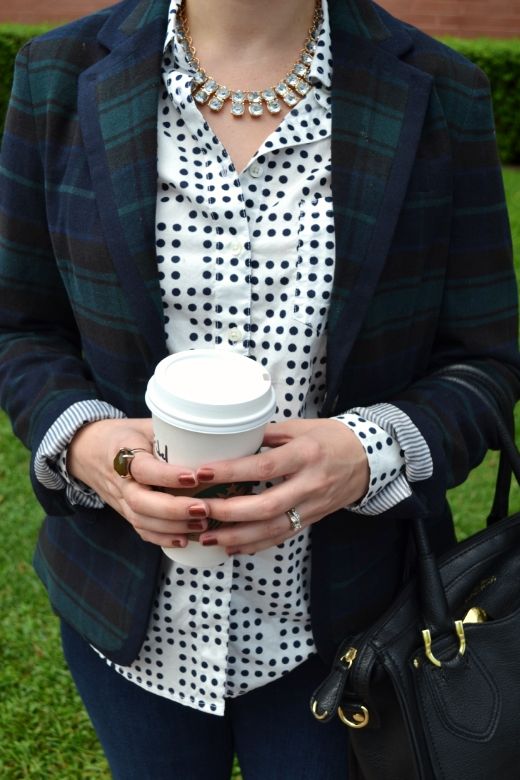 I was so happy with this little combo of plaid and polka dots. Keeping the two prints in the same color family (navy), as well as varying the scale of the prints (large plaid, small dots) helps them work together instead of against each other. One big happy family.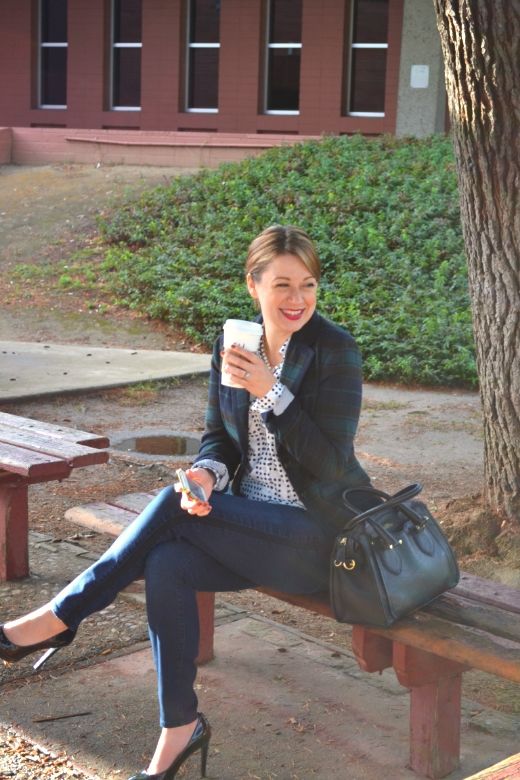 All in all it was the perfect fall day! Earlier we went to a Greek Festival, which I anticipate all year for the amazingly delicious food and to watch the dancers perform. Gotta rep my Greek heritage ya know! Speaking of, have you ever had Cretan rice? I can eat bowls and bowls of that stuff! I will have to share my recipe with you all some day.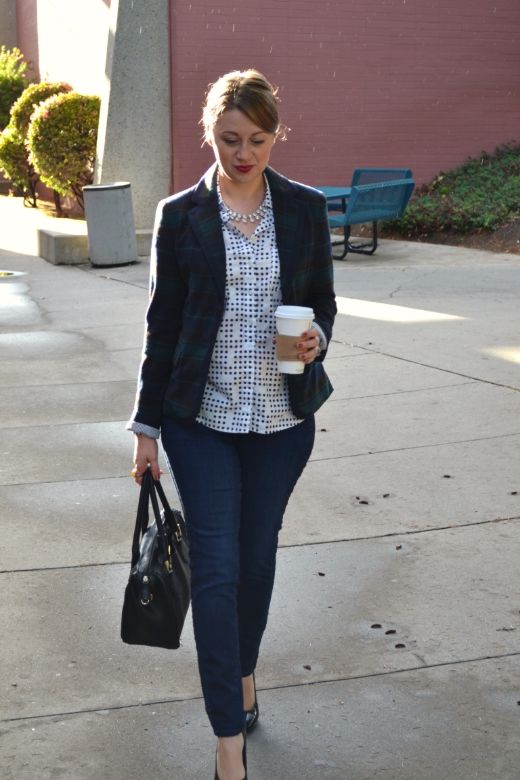 Yes, those are both rain drops and sun behind me. The clouds blew by pretty quickly, but we take what we can get here in California! It's back to sunny and warm here, so who knows when I will pull out these pretties again. But we sure had a great time together while it lasted!
Outfit details:
Bag- London Fog
This post is sponsored by
Old Navy
. Check out Old Navy's latest fashion lineup in store or online at
oldnavy.com.