I wore this simple maxi dress over the weekend on our anniversary getaway. I was in the mood for something easy and not overly fussy. Just something to look nice and have a relaxing time in. We stayed overnight at the place we were married 11 years prior. I highly suggest getting married somewhere that is easy for you to come back to and spend the night if possible. It is such a special experience to relive that one magical day as the years go by. We really couldn't believe it has already been 11. We stood in the exact spot we were married at out in the garden, holding hands and soaking it all in. Times like that you realize how life really does go by in the blink of an eye.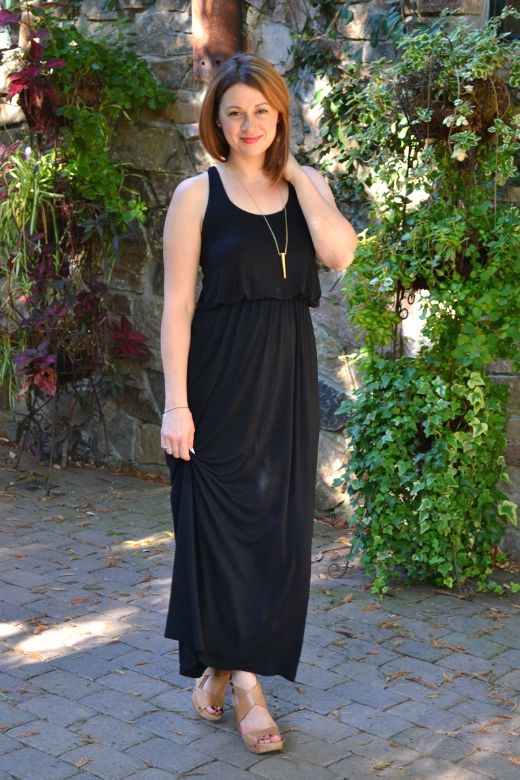 The grounds where we were married are just gorgeous, and we spent a good amount of time just meandering around and enjoying the peacefulness. We later had dinner at the restaurant, and afterward had a few drinks in the lounge area. There was the sweetest, most talented woman playing the piano there, and when she asked us for a request my husband with no hesitation said "Tiny Dancer!", one of my all-time favorite songs, and wouldn't you know she busted it out for us! It was a special treat to end a special evening.
Jeez, I got overly sentimental on you here with this post. I'll stop now. Back to more superficial topics: my new favorite thing is black and white nails! Yay! (Obviously not good with transitions.) On my toes I used
China Glaze "Liquid Leather"
, which I think is one of the coolest names ever, don't you?