The sun is shining, swimsuit season is upon us, and the beach beckons. Not only that, but there seems to be parties, BBQs and get-togethers (full of food!) galore. That can only mean one thing-time to amp up those workouts! I've been fairly mediocre about my gym routine recently. Around the new year I of course was all amped up and had a pretty regular schedule. Somewhere around month 3 my visits got a little more sporadic.
I'm ready to get back in the game now though, and realized I needed a warm weather workout gear refresh. Old Navy has all active wear on sale for 40% off right now, so of course I picked a few things up. I can't seem to resist a 40 or 50% off sale, it's like the sweet spot of discounts for me. Like "Whoo hoo, they are just giving this stuff away!" Do you feel the same way?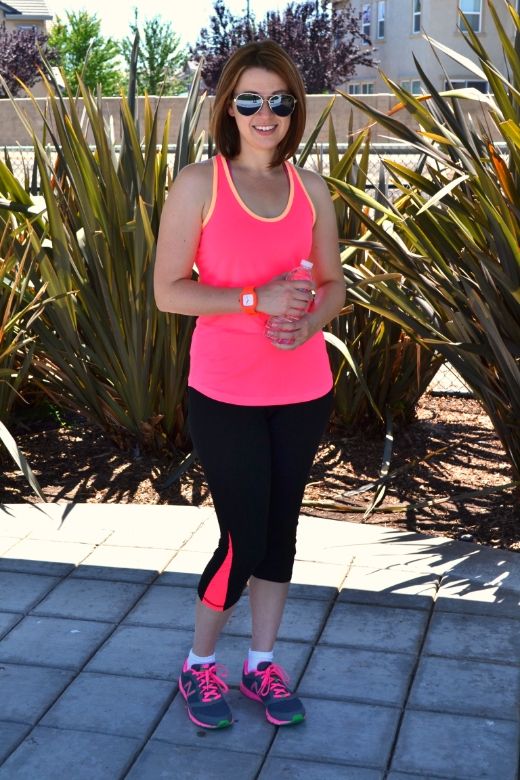 Oh yeah, I chopped my hair too. Not sure how I feel about it, it's been awhile since I have had it so short!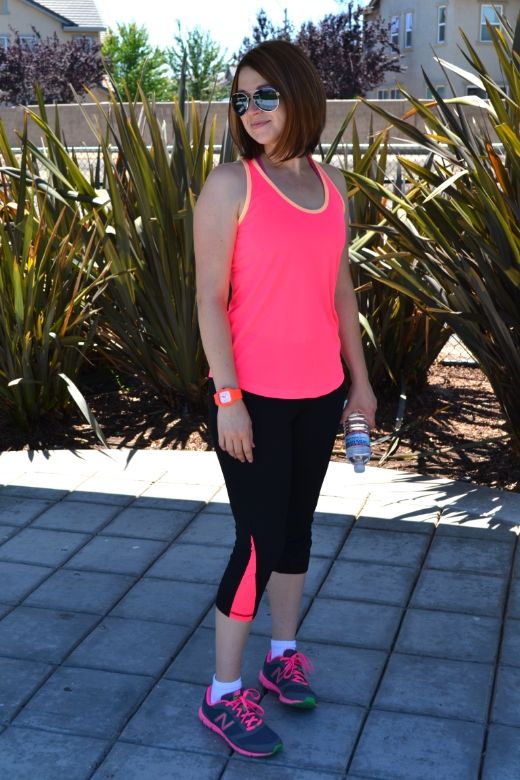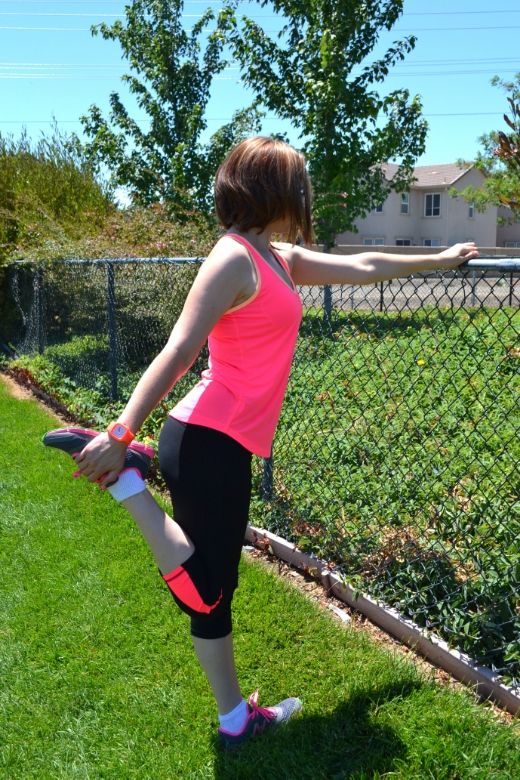 I love a good racer-back tank, they are my favorite style for workouts. This particular option is a great lightweight material that helps keep me from getting too overheated, (I seriously feel like an old lady with hot flashes sometimes) and comes in several fun colors.
The pants have "compression" in the name, which is an absolute must for me-I need my pants to suck it all in basically, because my hips/thighs/butt is where all my weight lies. Not a fan of all that jiggling around while I workout! I tried on practically every pair of workout pants that they had, and compared to others, these truly do firm all of that up. So if you are heavier on bottom like me, go straight for the compression pants! You're welcome in advance for saving you a lot of dressing room grief.
Shoes: New Balance
This post is sponsored by
Old Navy
. Check out Old Navy's latest fashion lineup in store or online at
oldnavy.com.