I realize I have been talking all month about these
white bootcut pants form Old Navy
, and now here you get to see them in action. I wore them on a little trip we took to Half Moon Bay to celebrate Mother's Day over the weekend. It has become a fun little family tradition to head over to the shore and spend the day doing whatever out little hearts desire. For me that means fish tacos at my
favorite local restaurant
, some sweet treats at the main street bakery, followed by a drive up to Pigeon Point Lighthouse (you can catch my vine for that
here
) plus a good frolic on the little beach nearby. For dinner we then headed to the
Moss Beach Distillery
, which legend says is haunted (it was on Unsolved Mysteries back in the day, anyone used to watch that? I loved that show!), although I have never caught a glimpse of the Blue Lady. It sits on a gorgeous cliff overlooking the ocean, and serves for some of the most stunning views in the area (I vined that too right
here
). There I always order a burger with garlic fries and a Lemon Drop. What can I say, I am a creature of habit! Like I mentioned previously, this
pair of denim
took me seamlessly through all of that-a true winner in my book!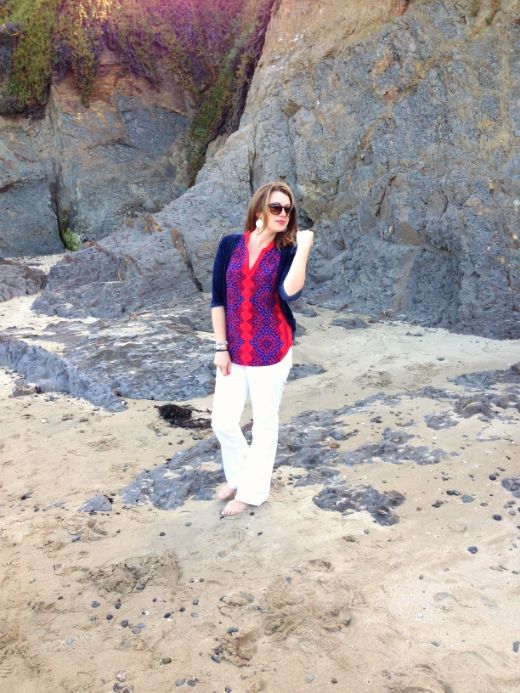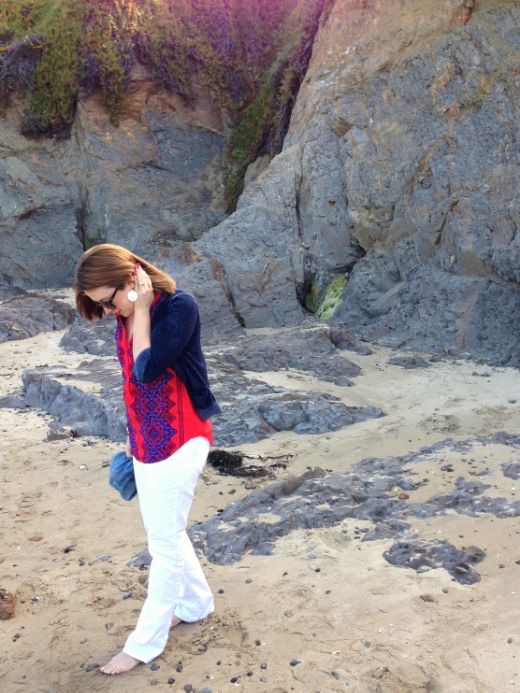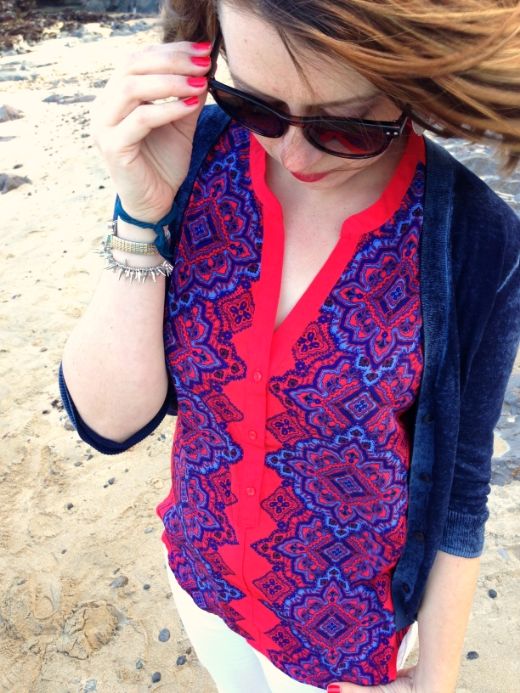 I discarded all of this for a good frolic on the beach. You can't be encumbered with too much on the sand-it's just not natural!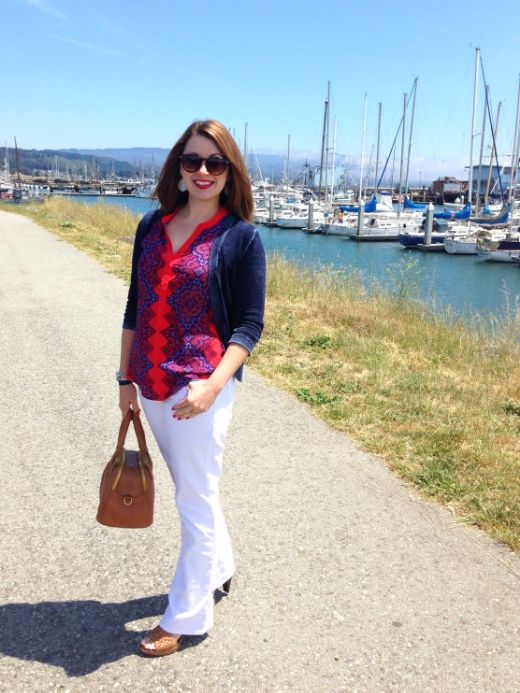 Sweater: Gap
Denim Jacket: Gap
Shoes: on the beach c/o Old Navy near the dock: c/o Rockport (I changed shoes later in the day)
This post is sponsored by
Old Navy
. Check out Old Navy's latest fashion lineup in store or online at
oldnavy.com.