I hope I didn't scare any of you off with that title. I imagine pictures of JT and Britney in their famous
matching denim outfits
running through your head. I didn't go quite so overboard, I mean at least I'm not wearing a denim cowboy hat for goodness sake. I did, however, pair a light chambray top with dark denim skinnies and grabbed my denim bag on the way out the door. Mainly because I was in a hurry and that was the bag I already had filled with my stuff, but also because I thought, hey, why not wear all the denim.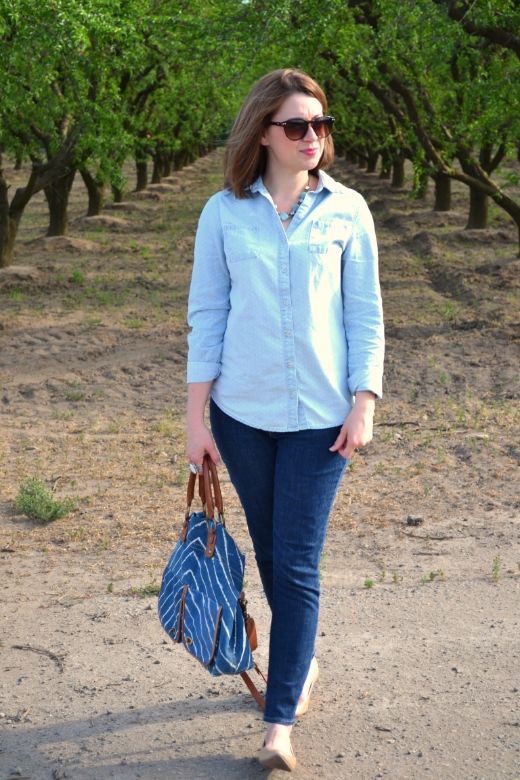 I say, this outfit works, and the reason is twofold. First off, all the items are varying shades of denim. Secondly, both the top and the bag have a print (the top has light white polka dots), which breaks it all up even further. Don't you dare ever pair three pieces of denim that are all the same color. Don't. you. dare. Of course, who knows, it may be in style one day. Crazier things have happened.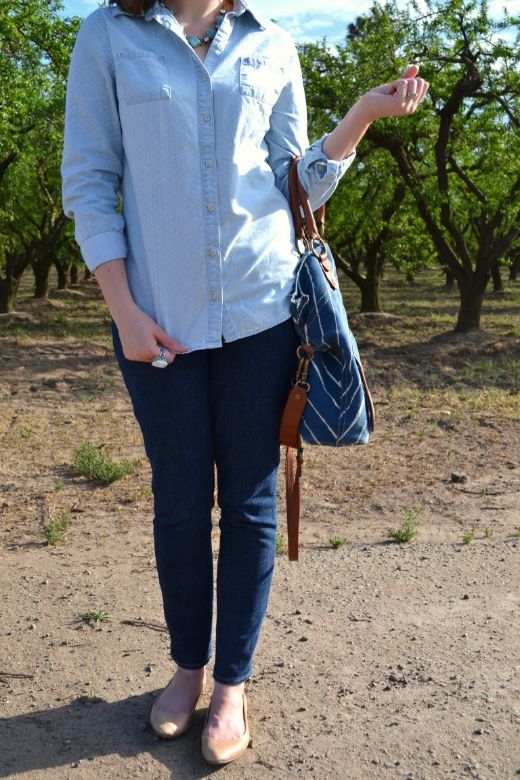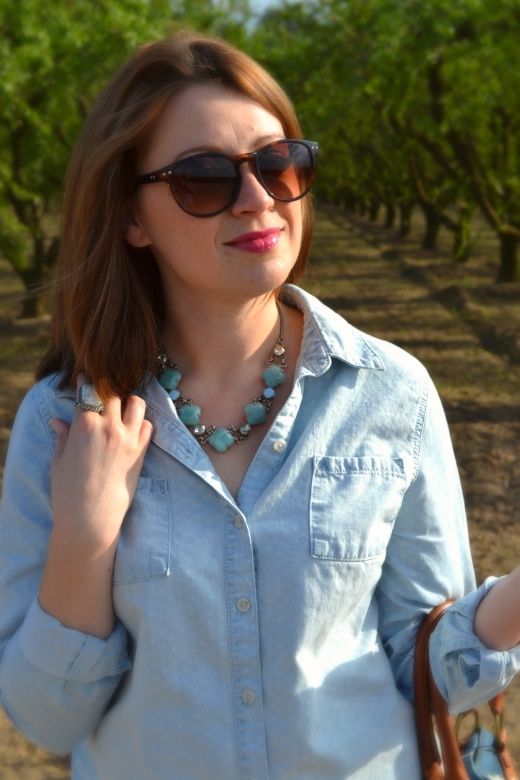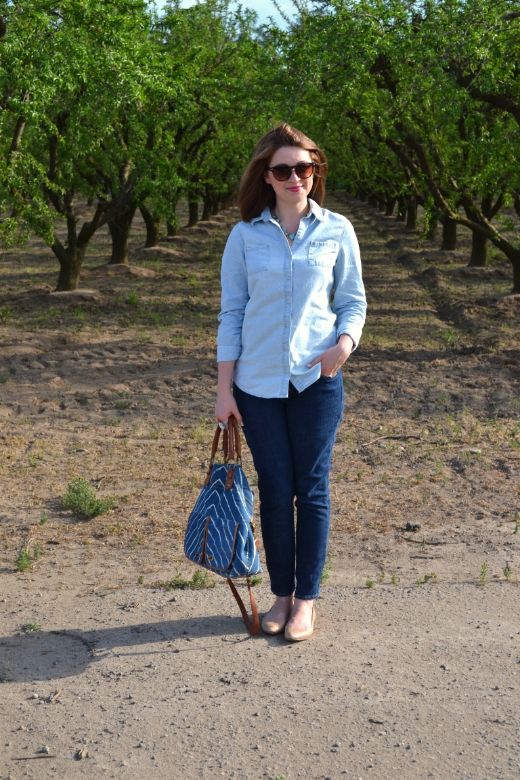 Sunnies: Charming Charlie (
similar
)
How are you feeling about all this denim? Would you/do you rock more than one piece at a time?