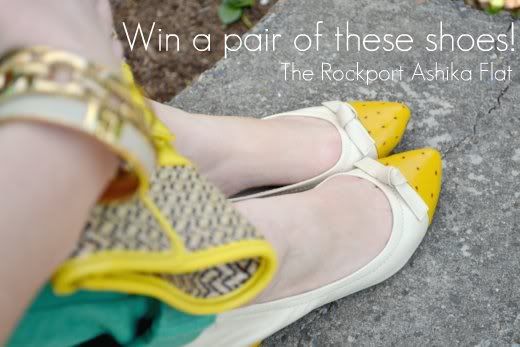 Just a friendly reminder this is the last day to vote and enter in my contest for a pair of lovely Rockport Ashika flats! Simply head over to the
OnlineShoes.com Style Central contest,
vote for your favorite look, then come back and leave a message on this post, or
this post
that you did. I would really, really appreciate your vote to help me win! It is SO CLOSE!! I am loving these shoes, they are super comfy, right on trend and are very versatile! As an added bonus, if
you vote in the contest,
you can receive $20 off your immediate purchase of the shoes! Win-Win!
Thank you so much for your support friends!!