Okay, so as promised I am sharing with you photos of our kitchen today in it's current state. When we bought our home, we were not able to make any choices as to the interior-we had to just agree to what the builder was already putting in. So while it is all fine and livable, it's just not to my taste. After 7 years of living here I think I have waited long enough for a change.
Here's the overall gist of the kitchen:
And these are my preliminary plans:
Hey, there's a unicorn in my laundry room!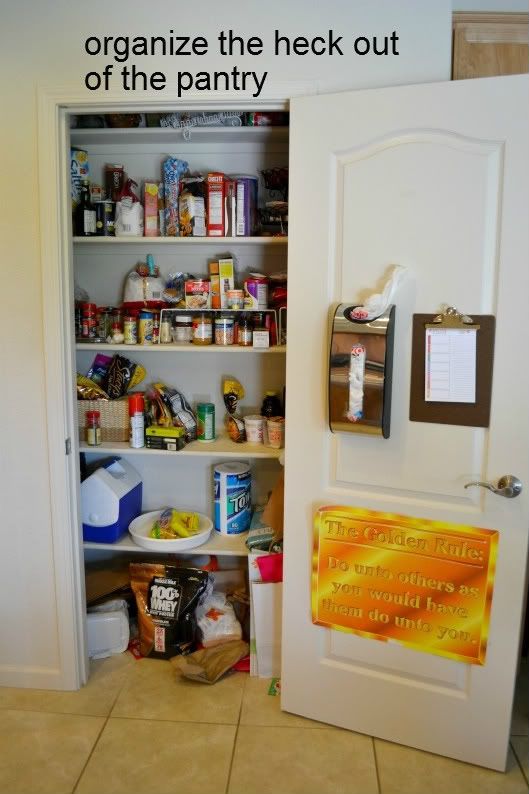 This is going to be a slow process, with things done here and there as time and money allows. The first plan of attack is to refinish my dining table, which I spent the majority of my weekend tackling (if you follow me on
twitter
or instagram you've already gotten a full behind-the-scenes!). I'm almost finished and will share the results here on the blog soon. Next I will probably buy a new light for above the table, and a rug for underneath, just to have the whole dining area finished first.
I bought four of these beauties back in January at Cost Plus as my first move to a new kitchen. They were on clearance for $70 each. I had been eyeing them for some time, but they were over $100 each, so I waited and waited until they went on clearance. I love them, I think they have a great Moroccan vibe.
Here is a mood board I created recently with a few ideas I have swirling in my head. Subject to change of course ;)
Click here for all the details.
Stay tuned for more tidbits this week, and any input happily accepted!