As I was preparing for our little beach getaway last week, I of course made a Target run to pick up a few last minute essentials. And imagine that, I walked away with a few extras too, like pretty much the entire Calypso line since it was on clearance for 30% off.
Foiled again by those damn red tags beckoning me. Oh well, I did kinda sorta need a beach cover-up. And I really liked this little tie-dye number.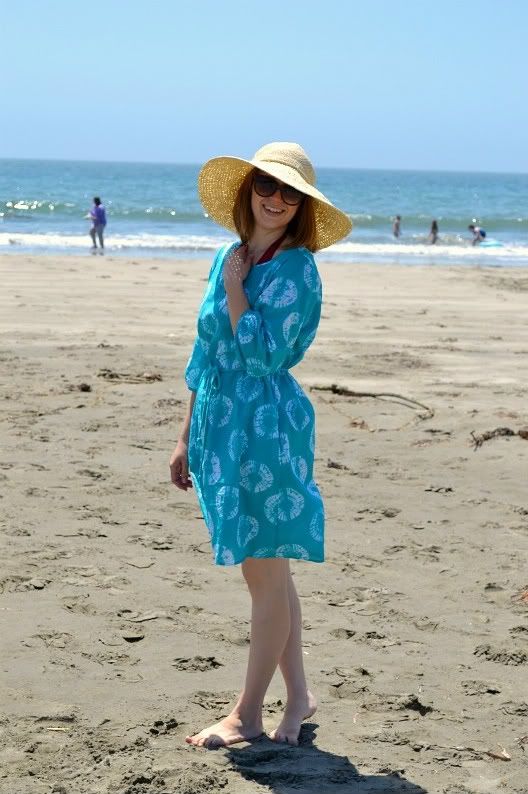 I'm really not a big fan of letting it all hang out in a swimsuit. So this cover-up suited my modest tendencies quite well.
Nothing finer than a beautiful day at the beach!
Oh, and I may have picked up some goodies for the girls too...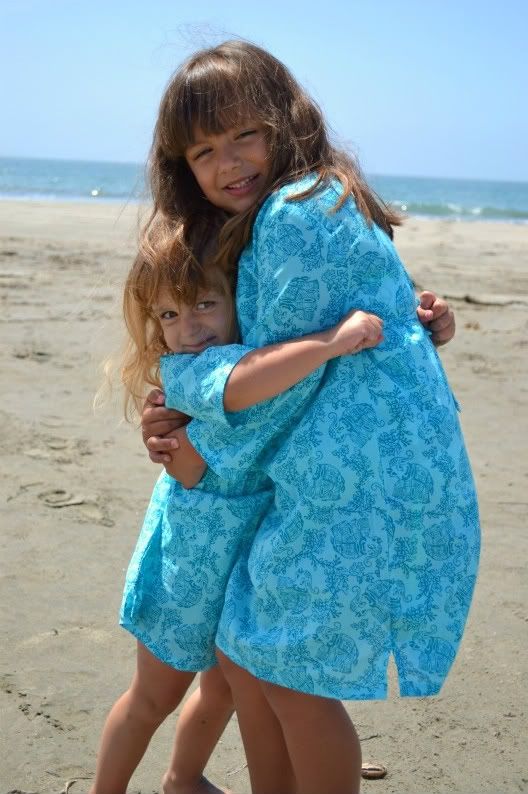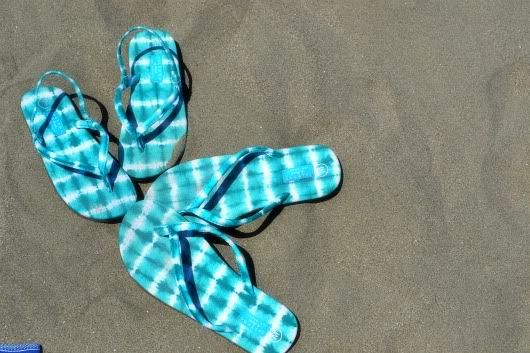 The cuteness made my day. And yes, we all matched and stuck out like a sore thumb, but I was okay with that. I won't be able to swing it for much longer!