I wouldn't exactly call it a summer kick-off if it hadn't been Memorial Day. It was too cold and windy to be outside (even though the sun was out) and we canceled our BBQ plans because no one wanted to be out in allergy central. But as far as tradition dictates it was a summer kick-off, so I dressed accordingly.
And braved the wind for a few outdoor shots. All was not lost, we ended up cooking our carne asada on the stove instead of the grill, and you can most definitely still drink Black & Blue Mojitos indoors.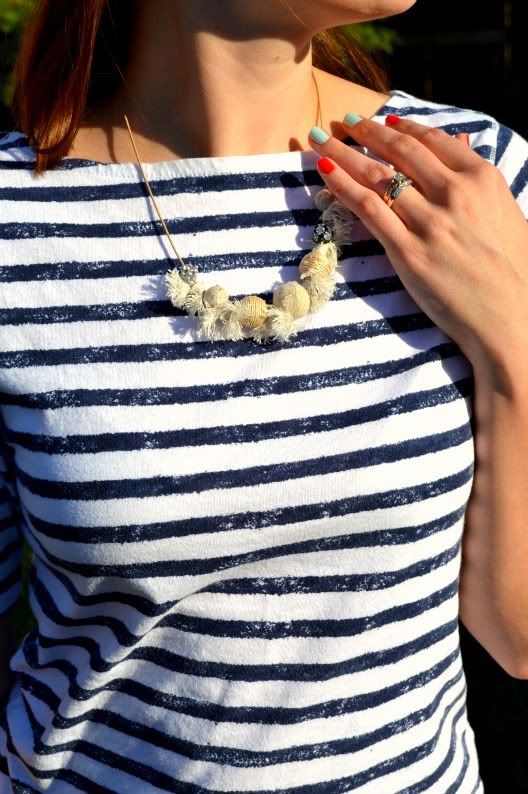 I got a bit patriotic with the red white and blue. I'm actually not a big fan of the color scheme (gasp-how un-American), my nails just happened to be painted in a way that brought it all together.
I saw this nail combo on pinterest, where else? Mint on two nails, and my fave
Essie's Geranium
on the rest. What do you think? I painted the girls' nails the same way and they really got a kick out of it. My husband just gave me a puzzled look when he saw them. Then gave me the "Jackie you so crazy" chuckle he always likes to give me.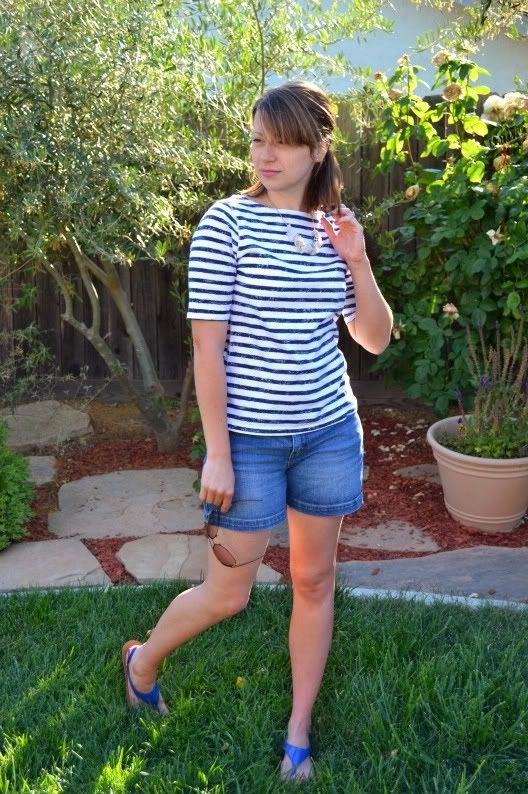 As I type this it is cold and rainy outside. On June 1st. By now it is usually in the high 80's/low 90's and I am loving life. This is California for goodness sakes! Instead I just feel blah. The gloom really gets to me after awhile.
So I will just wait as patiently as possible for summer to get here. And plan on living it up then.
Sandals-Old Navy last year {
similar
}