It's finally getting hot here! Yippeee! I am so ready for summer, you don't even know. Winter you are so last season. I don't even think I can get away with wearing this sweater anymore. It is forecasting to be 94 degrees tomorrow. Good thing I got in one last good run with it.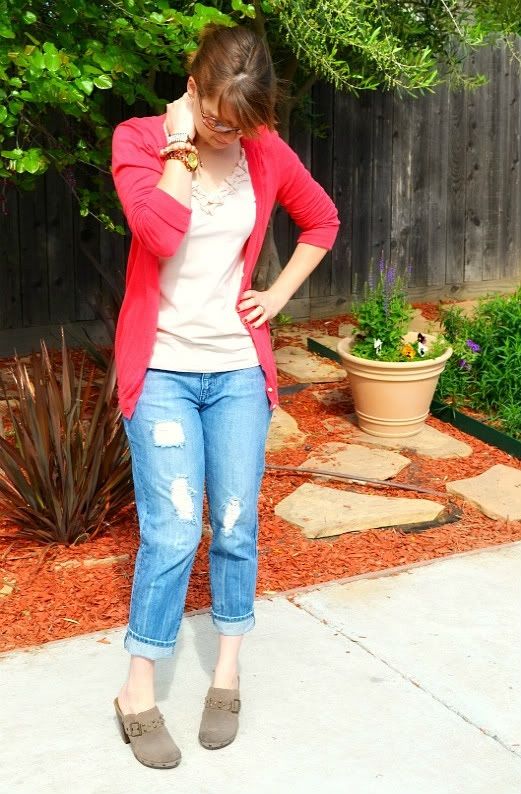 And yes, I realize 85% of my wardrobe posts have these jeans in them. What can I say, they are my fave.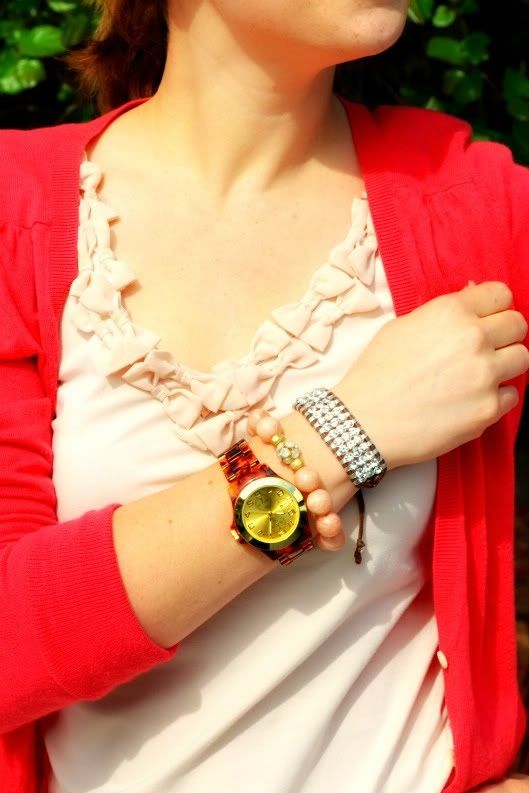 I wouldn't necessarily call myself a bow person, but somehow the combo of the little ones flanking the v neck of this peach shirt did it for me. They look more like ruffles to me when grouped together in this way.
Can ya dig it?