During our recent family trip up to wine country we decided to go for a drive up 101 past Healdsburg to see what was the happs. Turns out not much really. But we did pass by this pretty winery up on a hill and I blurted out "Pull over! I wanna check it out!" My husband begrudgingly obliged, asking "Really, but we have the kids with us, whats the point?". The point is I enjoy the grounds of wineries just as much as the wine tasting.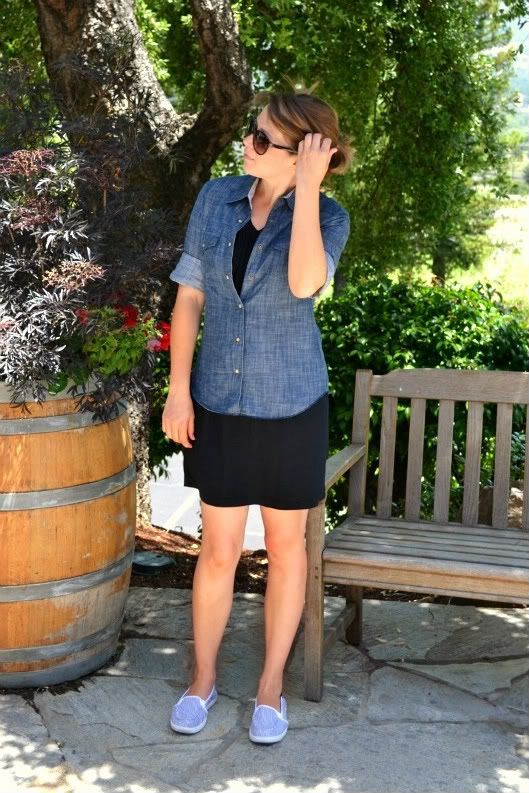 This would be your typical casual summer outfit for me. I don't even like to wear much jewelry in the summer, as it makes me feel even hotter. And I really, really hate to feel hot. Not at all looking forward to the hot flash years.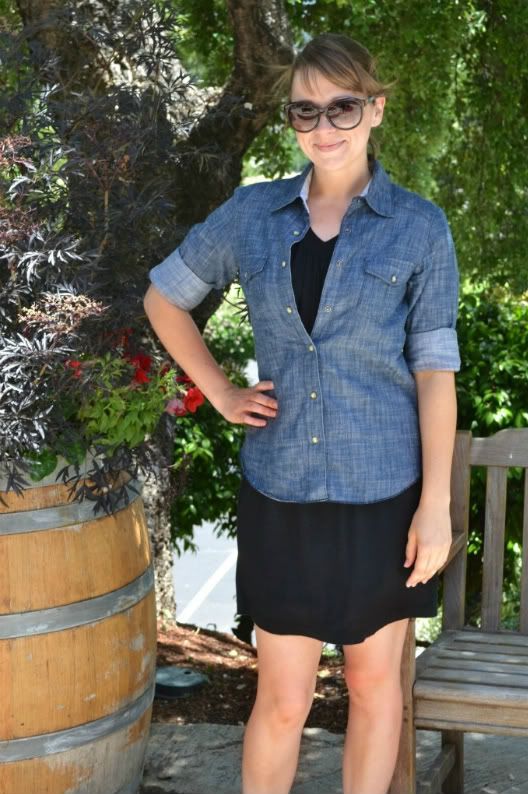 It was pretty tempting to run inside for a quick tasting, but I was a good girl. I think my hair was protesting in anger though.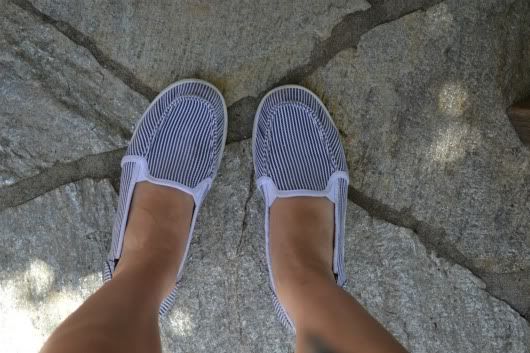 I bought some new kicks to replace my old Toms that I managed to wear a hole in. These are by Roxy and dare I say they are just as comfy as my Toms.
Dress, Gap
Chambray top- Element via Swell
Sunnies-Kohls
Shoes-Roxy