I thought I would share a few photos from Kara's 3rd birthday party. It was such a fun day and we all had a wonderful time celebrating our sweet little girl's birthday.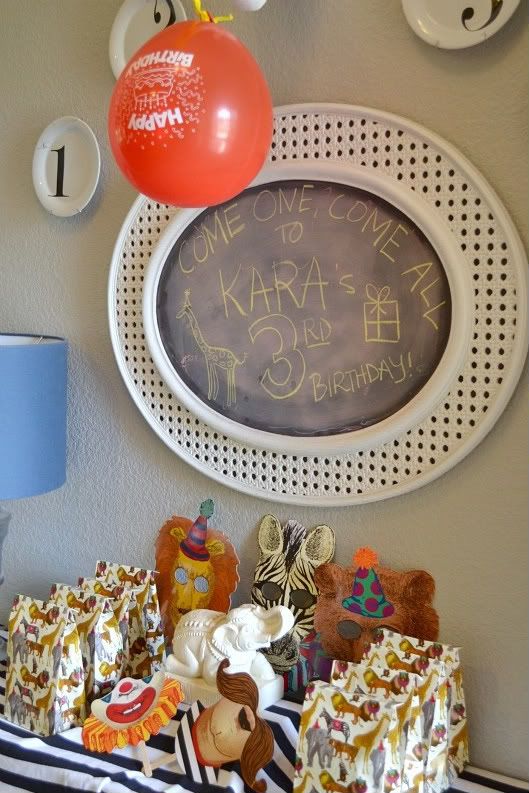 I love decorating the entry table for parties. It's a great place to set up the goodie bags, little misc decorations and I write a fun message on the chalkboard. I didn't get it in the pic, but the balloon is hanging from the rhino's horn-always get him in on the party spirit!


I used leftover cupcake wrappers as little single serving holders for caramel corn, cotton candy and animal crackers.
I found these fun plastic animals at Target. I think they are made for adding on a cocktail glass, but I used them as cupcake toppers!
The birthday girl and me while she was opening presents. She pretty much had a lollipop in her mouth all day after the pinata was busted open and she collected about 50 of them. She seriously would not take one out of her mouth...
...not at the photo booth...
...not even when we were singing her "Happy Birthday"!
The masks turned out to be so much fun, all the kids picked out their favorite to pose with at the photo booth. Here are my girls: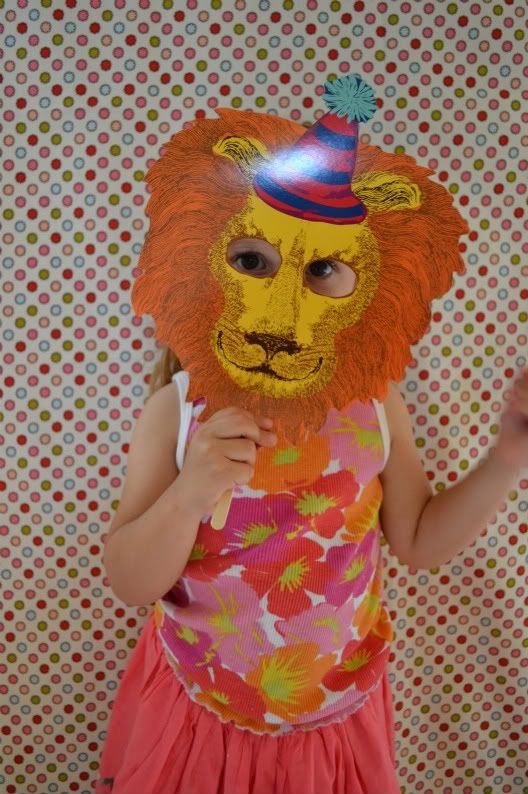 Kara the lion (I literally had to pry the lollipop from her hands to take this pic)


Natalie! I have a feeling she may be embarrassed to see I posted this photo!
Here's a cute one so she doesn't get too mad.
And one last pic of the birthday girl having fun in the backyard. I wanted you to see her whole outfit because I love the skirt!
I still can't believe my little Kare Bear is three years old. It seems like just yesterday I was a
nnouncing her birth
. Someone stop the clock already!