So in between the storms of the century, our weather decided to take a day out to rock the sunshine and push temps to over 80 degrees. Oh California, you bi-polar little state you. I wasn't quite sure what to do with myself, but better believe I was super stoked!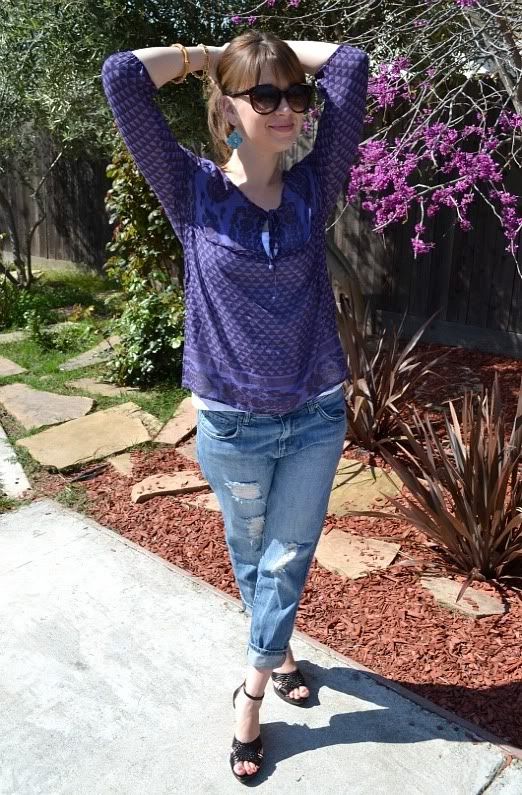 One thing I quickly remembered is how much I enjoy short hair in the summer months. I can't stand the heavy weight of my hair making my neck all hot. It will be a summer of pony tails for me this year since I've been on a growing my hair out mission.
I also remembered how much I love these wedges I've had for many many moons. I think around 4 years. I wear them mucho mas in the warm months and I can't believe what good shape they are still in.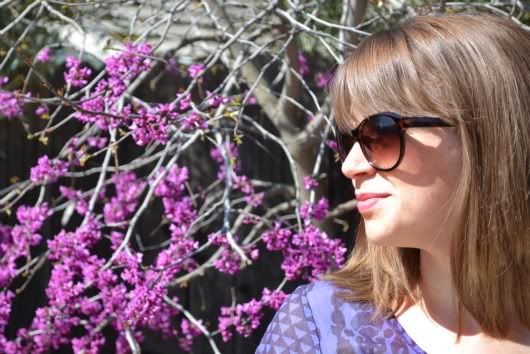 It was so bright I even got to bust out my new shades. I've been dying for a pair of
Karen Walker
sunnies, but the bargain hunter in me settled for these-I think they ended up being around $18 after discounts from Kohls. With two little girlies who are always wanting to play with my glasses it makes no sense to spend much money on them. They never last more than a season or two.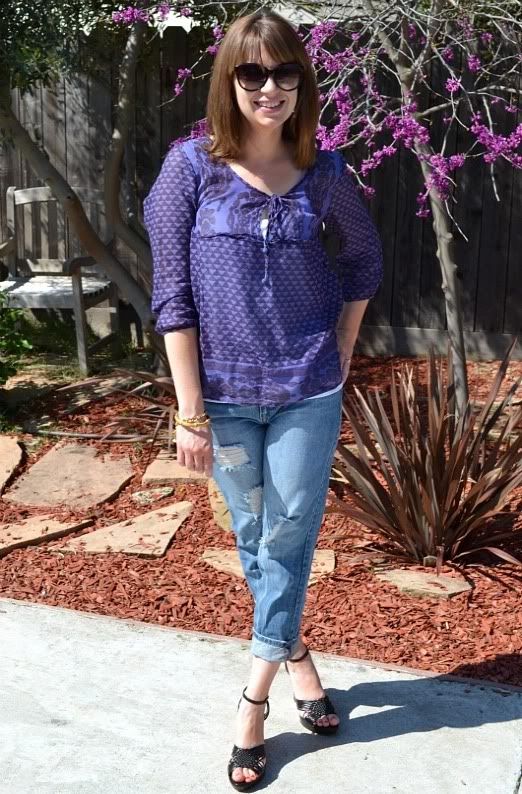 This is my "hurry up and take these pictures I'm melting" look.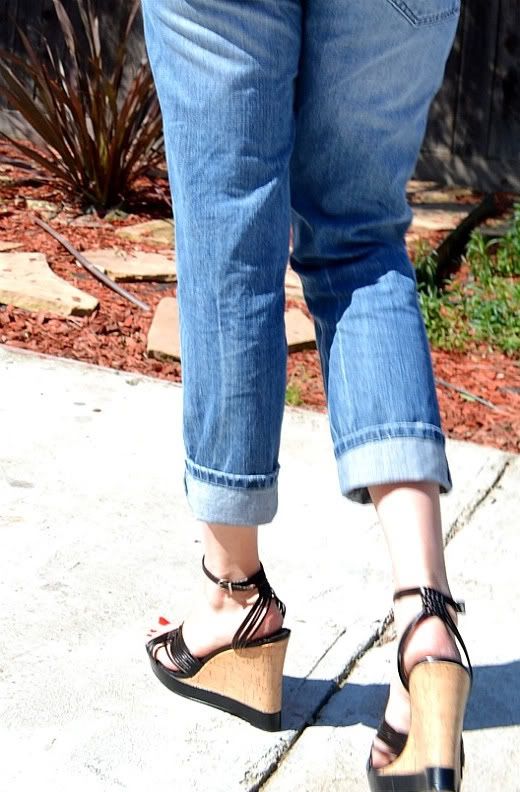 Did I mention I love these shoes? I did? Oh, sorry.
A few last things I noted from our little glimpse of summer-like weather:
1. I need to get a tan, stat
2. I need to work out my legs so they don't look like noodles when I wear shorts
3. I need a pedicure
The end.
Bracelets-Vintage