Guess who got a new camera? This girl! You have no idea how excited I am about this. After months of dreaming and lots of research, I ended up purchasing a
Nikon D3100
. It's my first SLR, so there is much to learn, but I am already seeing the amazing difference in quality just by using the manual settings.
If you are considering dipping your toes in the SLR water, I highly recommend it! I was a bit nervous of all the bells and whistles at first, being a novice photographer and all, but I am already getting the hang of things and see a world of amazing photographic opportunities in my future! Ha!
My hubby is going to have to learn to use it as well, as you know he has been appointed my fashion photographer. I think he did a great job with these photos for his first try. He even busted out the rapid succession setting and instructed me to walk back and forth while he shot. Too cute.
We have hints of spring all around us here in the valley. The blossoms in all the orchards are already in full bloom. Our local tulip farm is already open for business. And my allergies have come back for their seasonal visit. I figured if all those signs were around, I might as well bust out my white pants!
One look I have been absolutely loving lately is the layered accessories look, so I tried it myself with this agate slice necklace and my Mr. T gold chain.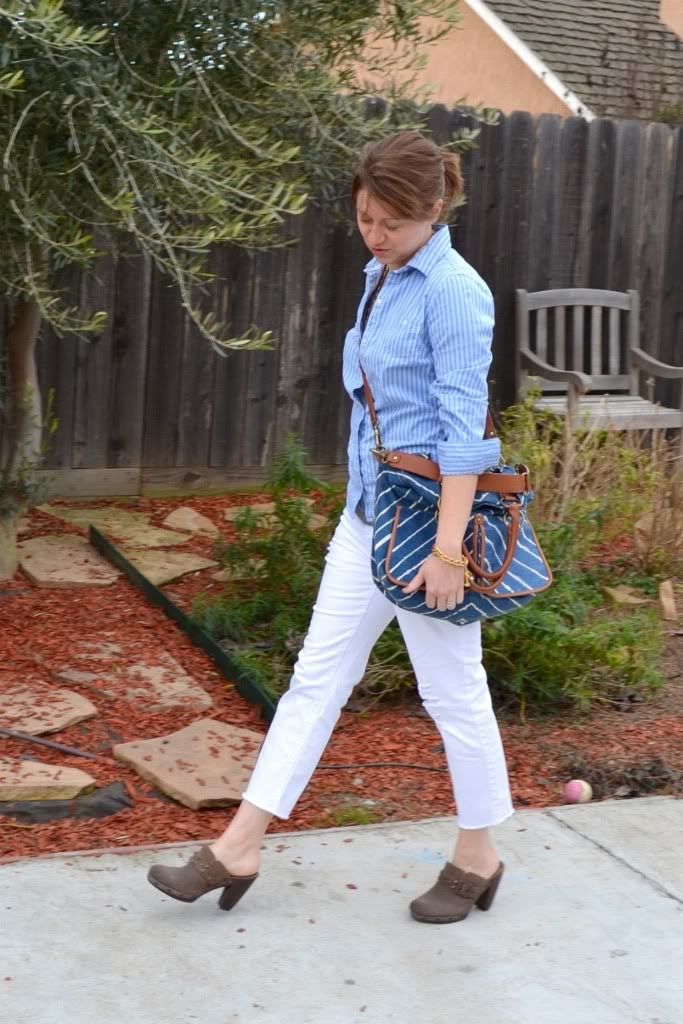 Bam! Live action shot! Still a bit blurry, but we'll get the hang of it.
Layered charm bracelets. I'm working on having an entire stack full of bracelets. Just you wait.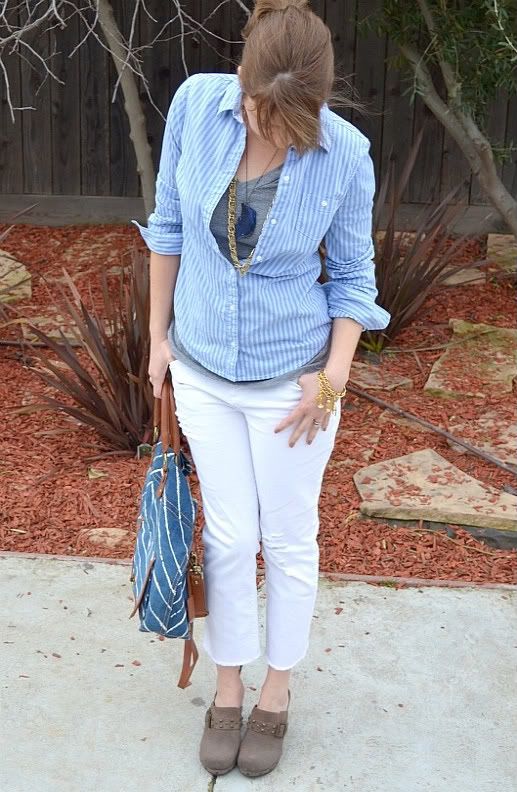 And one more shot for good luck.
Get the look:
Mr. T Gold Chain Necklace-LOFT {
Similar
}