On Sunday night I had the awesome opportunity to go see
Anthony Bourdain
speak at my local performing arts center. Our friends had snatched up four tickets in December before they sold out (in one week!) but then the other couple that was supposed to go with them had to cancel. Bad for them, but good for us, because then we were asked to go! Woo hoo! (Thanks Erin!) He was so good, as expected. Funny, crass, smart, wordly, loved it. If you aren't familiar with his show,
No Reservations
, you should definitely check it out. He travels the world and eats just as the locals do, which as you can imagine can get pretty wacky sometimes.
Anywhoooo, here is what I wore:
I was getting tired of my usual dark-skinny-jeans-for-a-night-out look. I wasn't feeling a dress for whatever reason either, so I decided to dig out these DKNY trousers I have had for seven (!) years. These go back to my Real Estate days people. Luckily they are still in perfect condition and fit. I guess having two kids didn't change my figure as much as I thought! I busted them out because the whole wide leg look is coming back with a vengeance, and if I can be on trend then I am def gonna be on trend!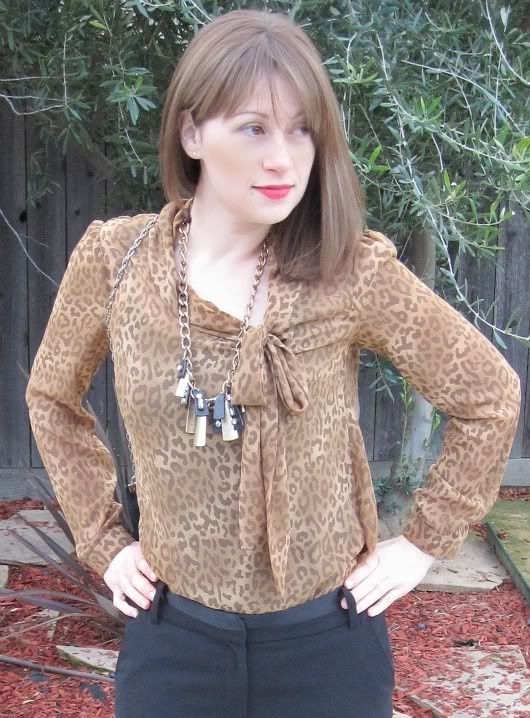 This leopard print blouse is probably my best Target purchase of all time. I really love it.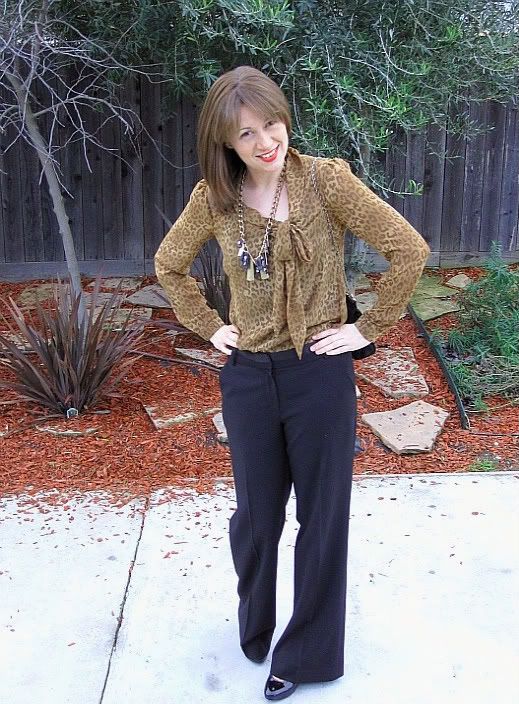 Somehow my purse never got a good shot in. Poor guy. You can kind of see it over there on the right. Catch him in action in
this previous post
if you will-sporting him in day 10 of 30. Wouldn't want to hurt his feelings.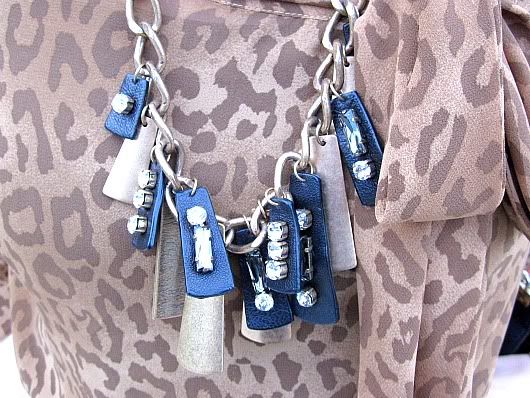 Leopared print blouse-
Target
-on sale
So any Anthony Bourdain fans out there? And sorry Shannon, I wasn't able to cop a feel.