I'm such a mag hound that I never pass up a good magazine that is on sale at a thrift store or library sale. I always keep my eye out for past issues of Domino (have yet to find one), Cottage Living (have found a few!) as well as any interior design related mag. Here are a few I picked up on a recent thrifting trip, with some awesome inspirations inside:
Martha Stewart Living-September 2003
O at Home-Spring 2007
Cottage Living-May/June 2009
I was too lazy to scan, so here are some snapshots of some of my favorite pages:
I love the use of nuetrals in this room-while there are mostly shades of white, it doesn't come across as sterile at all. From Martha.
A black and white photo gallery wall. I love giant photos, although not so much the subject matter of feet! What up wit dat? Martha.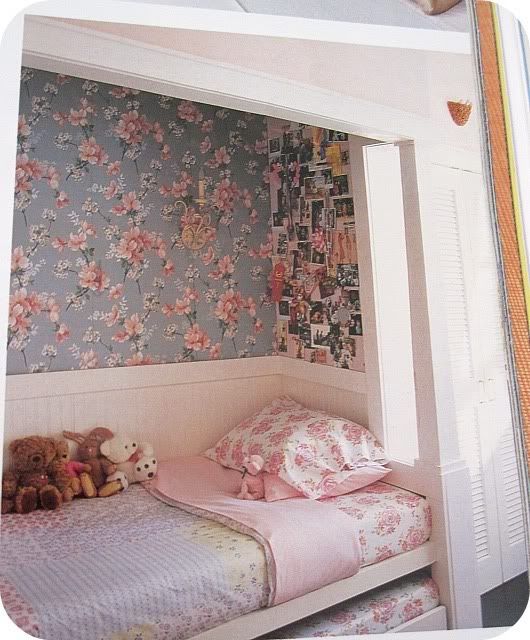 A sweet little nook in a little girl's room. How fun would it be to snuggle up in there every night? Martha
A lovely black and white kitchen. Martha
Delicious emerald greens. I would die to have a fern that luscious survive at my house! It would have no chance. Martha
I know it is no longer outdoorsy weather, but there is a decidedly fall feel to this space. Gorgeous! Cottage Living
This is from O at Home and is the home of actress Kate Walsh. Love the color palette.
What time shall I come by for Thanksgiving dinner Kate?
This is right on so many levels. O at Home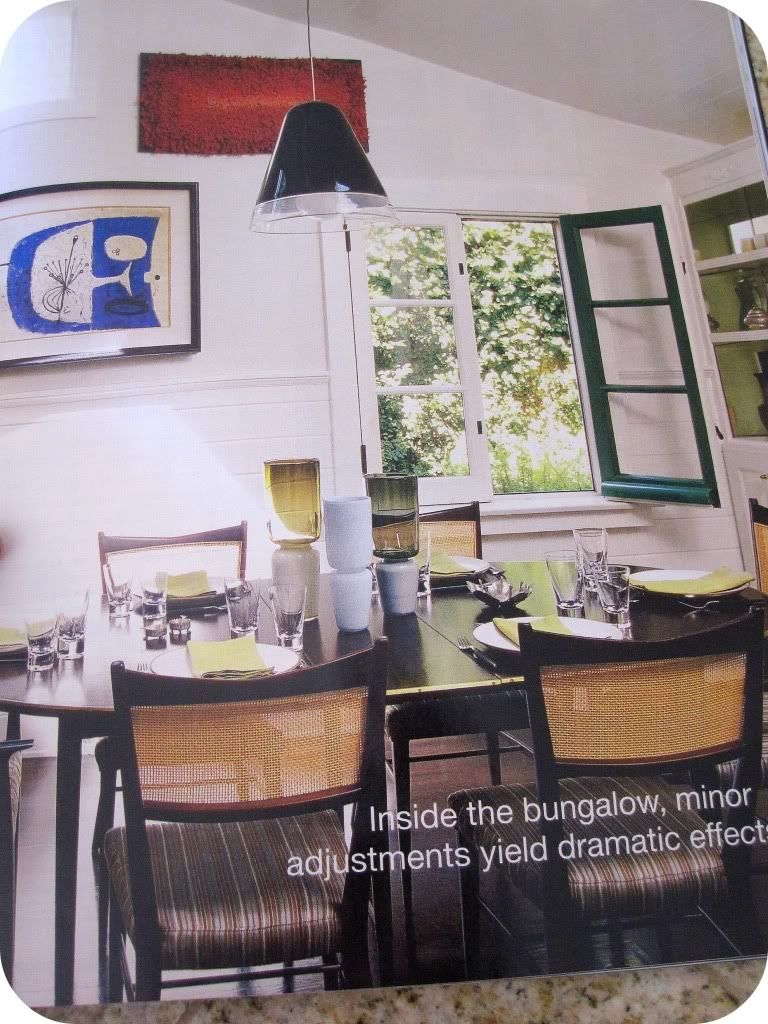 Cool. O at Home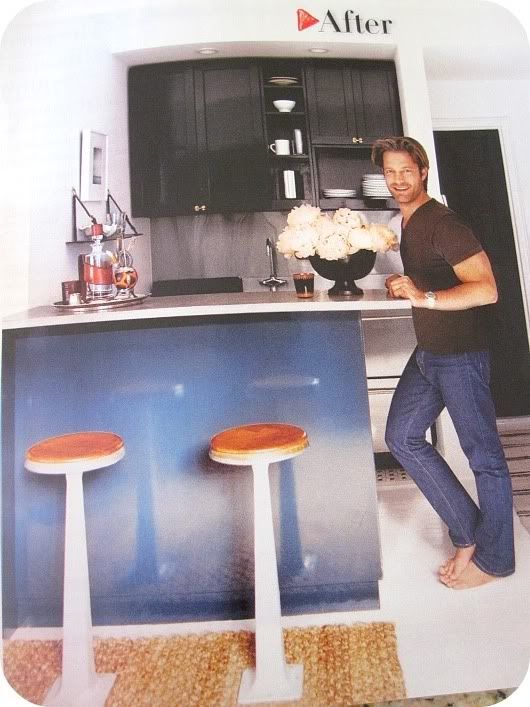 Old school Nate. Before the boring TV show. O at Home
If you need me, I'll be in my bomb azz chaise all day everyday. O at Home
Do you ever pick up old mags??