I don't think I am going to get into a habit of this, but I thought I would share a couple wardrobe shots. Mainly because I love to see them on all my favorite blogs. Let me know if you like it or if it's a big snooze.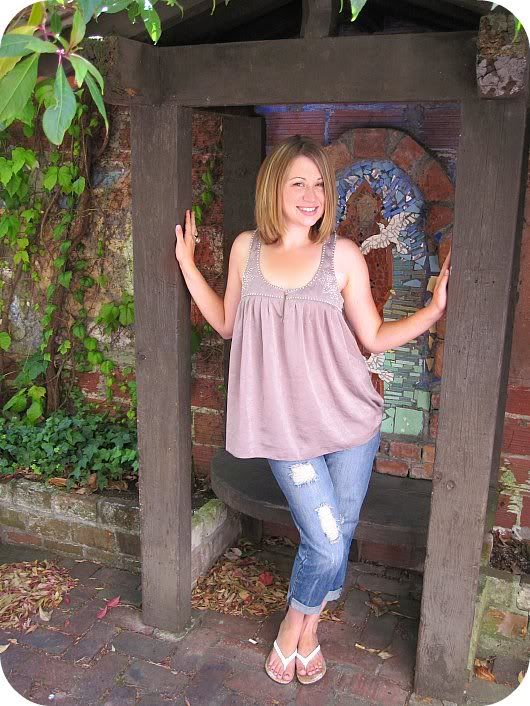 Here is an outfit I wore strolling around Mill Valley the other weekend. Remember I mentioned I was going back with my husband? Well, we went and had a great time. I even met one of my girl crushes-Yasmine, owner of Maison Reve. Post to come on that little meeting soon.
Sandals: Payless Shoes
Pearl Cocktail Ring: Forever 21 last year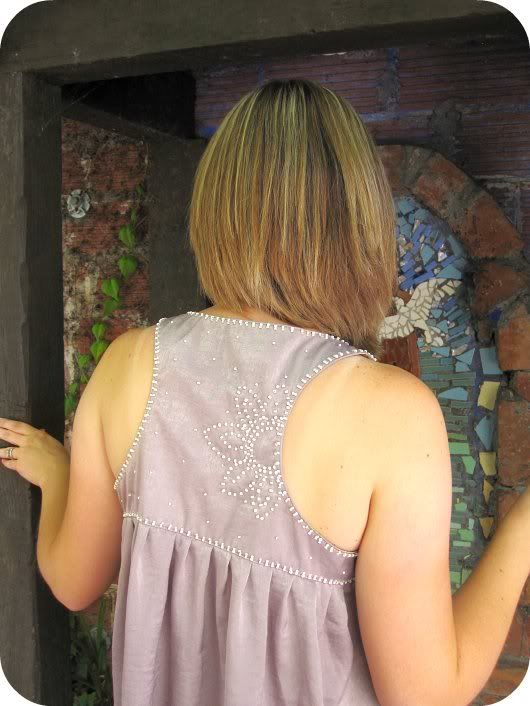 Here is a shot of the back-I love the bead detailing.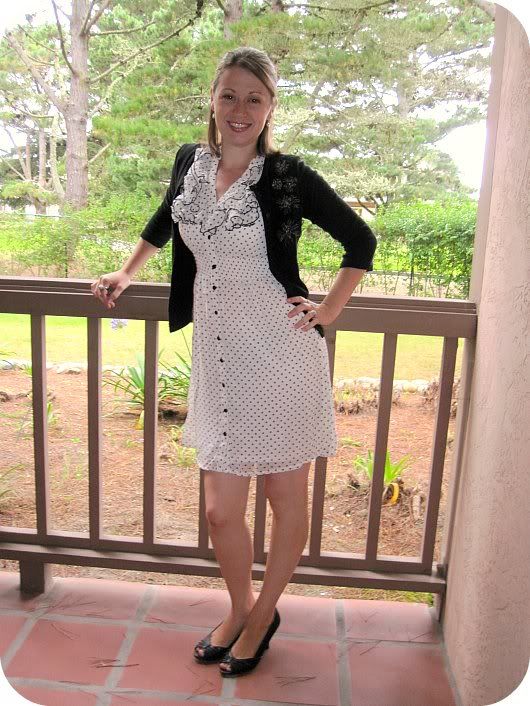 We went out to dinner for our anniversary to a restaurant in Half Moon Bay called
The Moss Beach Distillery
. It is said to be haunted, and was on Unsolved Mysteries back in the day. Anyone remember that show? It was one of my faves! So before the trip my husband mentioned he would love to see me in a a polka-dot dress. He's into the whole 50's housewife look. Not so much my style, but I thought it would be fun to give it a whirl. This pic was taken on our hotel patio.
Dress: H&M
Sweater: Gift
Shoes: Target- sups old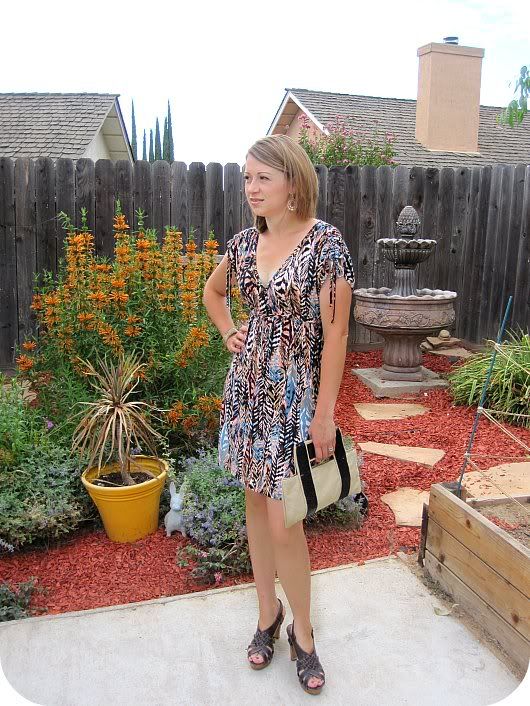 Here is what I wore to my husband's work banquet last weekend. I was stressing as to what to wear. Eventually I pulled this together.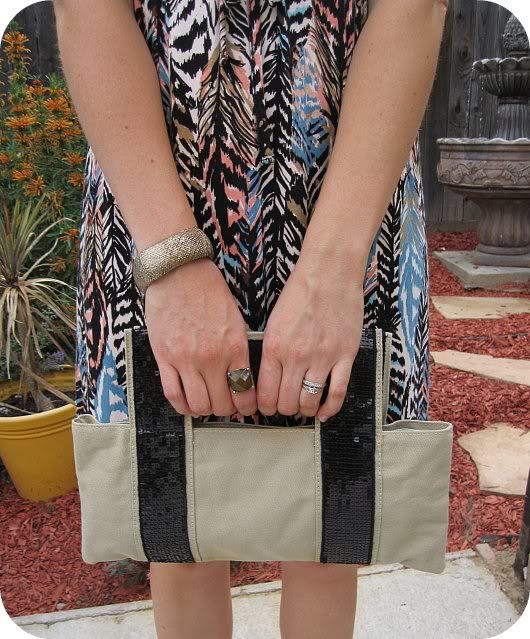 Dress: H&M last year
Shoes: Target-only $5! Holla!
Earrings: Anthro last year
Gold Bangle: Kohls last year
Ring: Gottshalks last year