Well, today my husband goes back to work after a week and a half vacation. I'm bummed to say the least. Vacations are so great, but also so crappy, because you get that taste of freedom and how wonderful life is when you don't have to work, all to have it taken away in a short week or two. It is especially nice for me when my husband is home because we get to enjoy lots of quality time together and I get to see him in a relaxed, fun state-one that doesn't come out as often when he works. He has a stressful job that takes a lot of out him, poor guy. Anywho...I'm back to holding down the fort here with my girlies!
For today's Interior Infatuation, I had to share with you this great DIY headboard tutorial I came across. I love it, and am thinking of keeping the idea for when my girls share a bedroom and the spare room turns into the guest room/play room/office.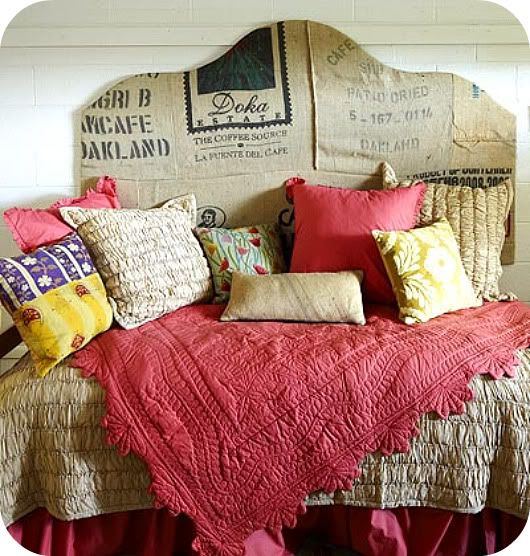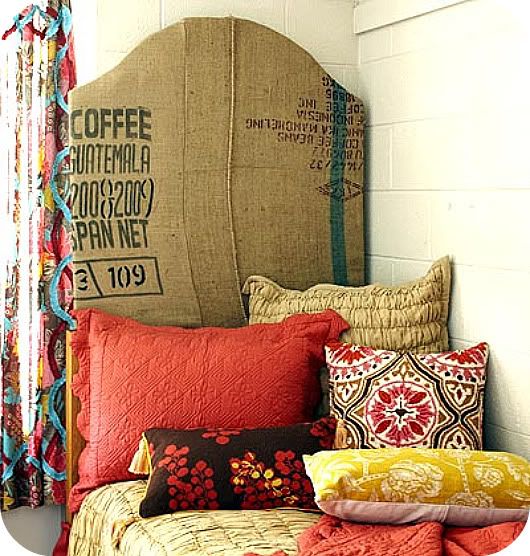 They used grain sacks and coffee bags to cover a simple frame cut from residential insulation sheathing.
For full supply list and directions, click
here.
Have a great Monday!