Happy Monday morning, would you care to join me on a stroll through my new country home in the clouds?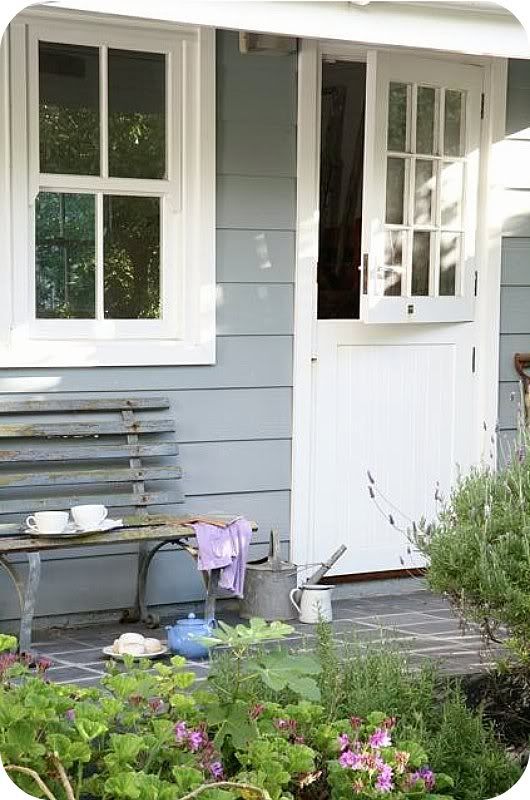 Come on in through my dutch doors, a must in any self-respecting country dream home.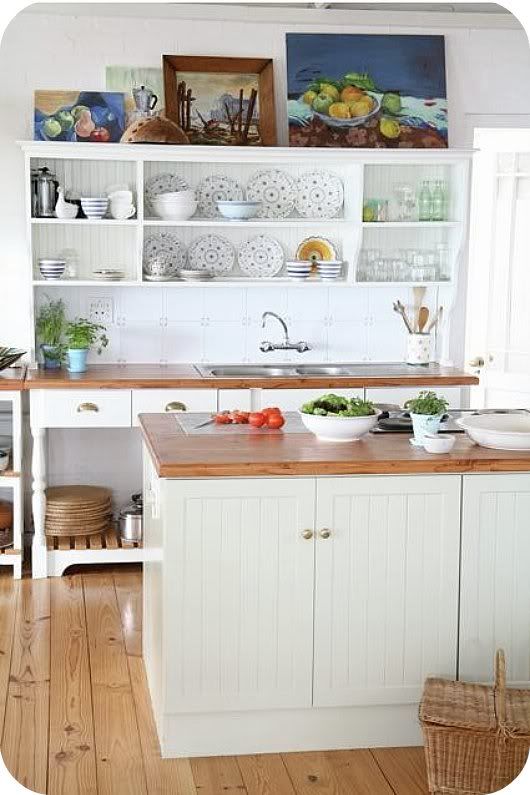 To your right is my open and airy kitchen. I wouldn't dare have any standard kitchen cabinets in here-only the loveliest of open shelving filled with fun vignettes of vintage dinnerware and original oil paintings.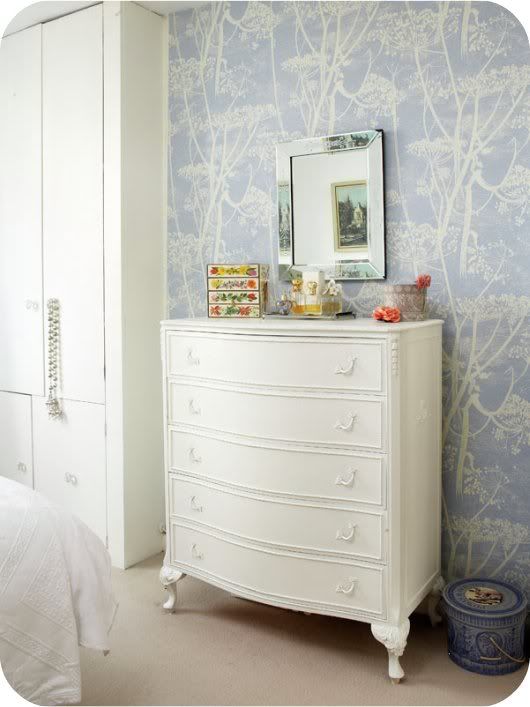 This is one of my favorite rooms in the house, as I finally got to wallpaper a wall. Lovely, no? The dresser was pretty ratty when I picked it up at the thrift store, but I added a coat of white paint and now it looks good as new!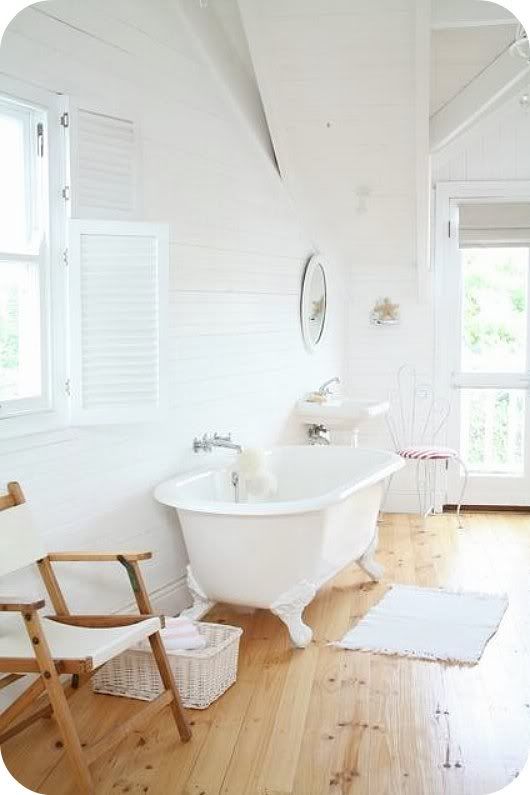 Since we don't have any close neighbors I am able to leave all the doors and windows open while bathing in my claw foot tub. It's so liberating!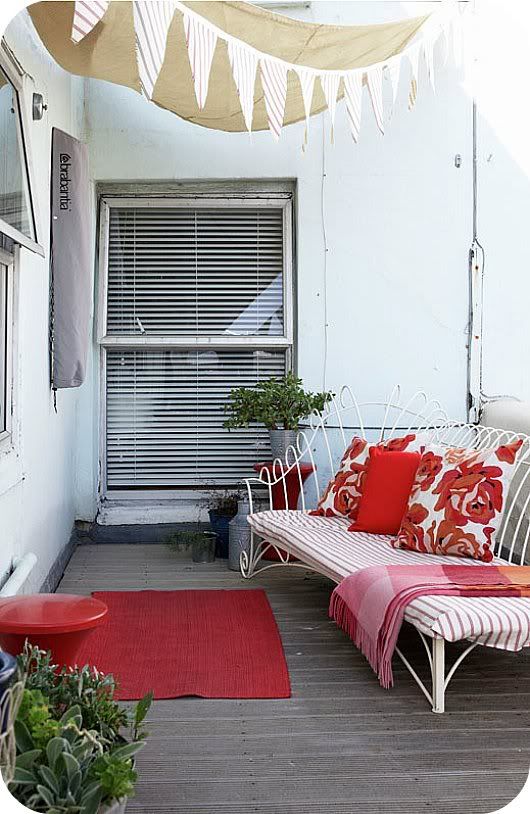 Here's my little side patio where I like to steal away to read a good book in the afternoon. I love the set-up, but really must do something about that god awful looking window. Perhaps cover it in lattice and grow a bougainvillea up it? Yes, I think that would be nice.
Come with me out to the yard now. Looks like it's getting dark, so it's a good thing I had my husband come light these candles for us. Oh, and look-he poured us some wine too! How thoughtful of him. Now we can catch up properly-take a seat...
Okay, now get your head out of the clouds and get back to work you big slacker.
images via
Maxine Brady