Finally got around to uploading and editing my vacay pics. I know you all have been on the edge of your seats, waiting for these to post.
The hotel was very nice. We stayed at the
Aqua Hotel
in Mill Valley, which is just a short jaunt down the highway to get to Sausalito.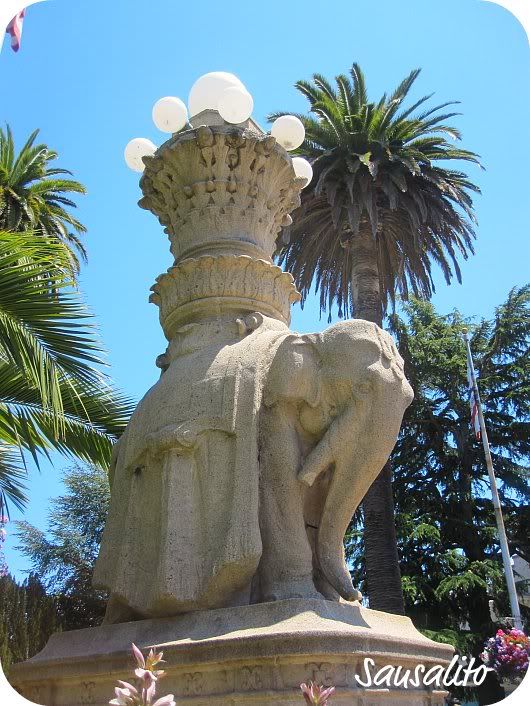 Two of these giant elephant statues flank a pretty fountain in the town square. When I'm rich one day I want exact replicas of these in my front yard. Nothing says welcome better than giant elephant lights.
Hi, I'm Jackie and I like to take pictures in front of fountains.
We strolled along a nice little path with breathtaking views of the water and San Francisco across the bay. In this photo you can see SF starting over on the left hand side.
My camera doesn't have powerful enough zoom to get a good pic of the city. They all came out fuzzy. Of course, the patchy fog didn't help much either!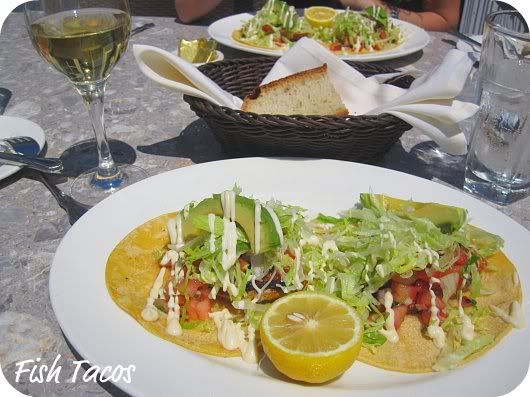 For lunch we had delicious fish tacos outside on the patio of a nice little restaurant called
Scomas.
After lunch we ran across a sweet little Farmer's Market and bought some organic gelato for dessert. I had the basil, which was so delicious. If you ever have the chance you should try it! It comes from a gelateria in Mill Valley called
cici.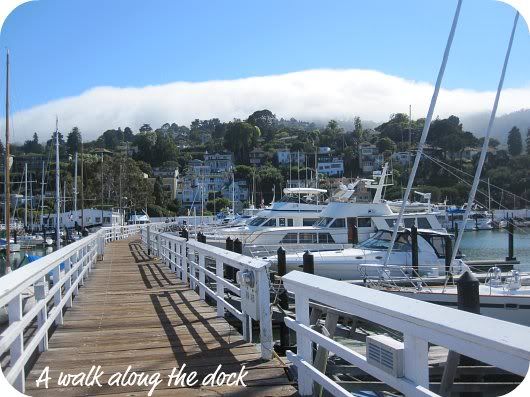 We then took a walk along the dock and marveled at all the big pimpin' yachts.
After that we were ready to head back to the hotel to regroup and refresh. Later we went out to dinner at a restaurant called
Bungalow 44
in Mill Valley.
Guess who was feeling saucy enouh to wear her new dress?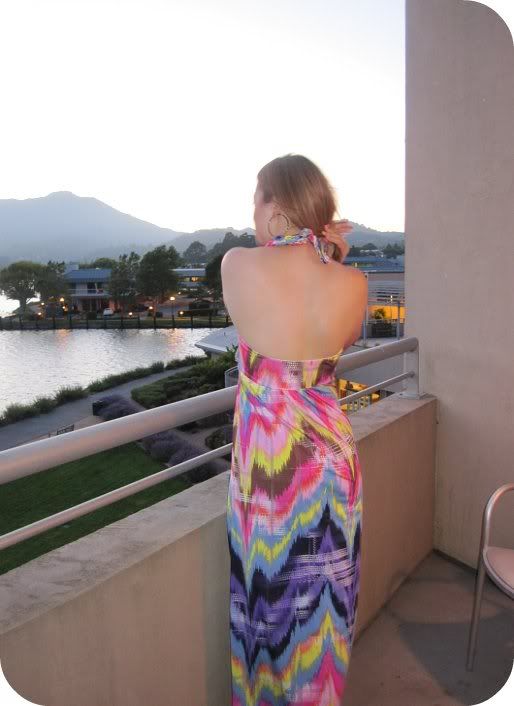 You know what they say, "When in Rome". Rome, Sausalito, same shiz.
I ordered the goat cheese ravioli and it was all I dreamed it would be. Hence the "soft focus" effect I put on the photo. Heavenly, no? I think I hear angels singing. I also ordered some sort of rose flavored martini that sounded intriguing but tasted absolutely awful. Don't worry, I drank it anyway. I wouldn't let a martini go to waste.
Well that wraps up day one folks. Day two features shopping in Mill Valley, and I have a whole separate post on that to come later. I'm curious if any of you lovely readers have been to any of the same places?