I've been exploring all sorts of local haunts with the girlies lately in an effort to make this a summer to remember. I can't believe this Lavender Farm is only 10 minutes away from my house and we had never been there before.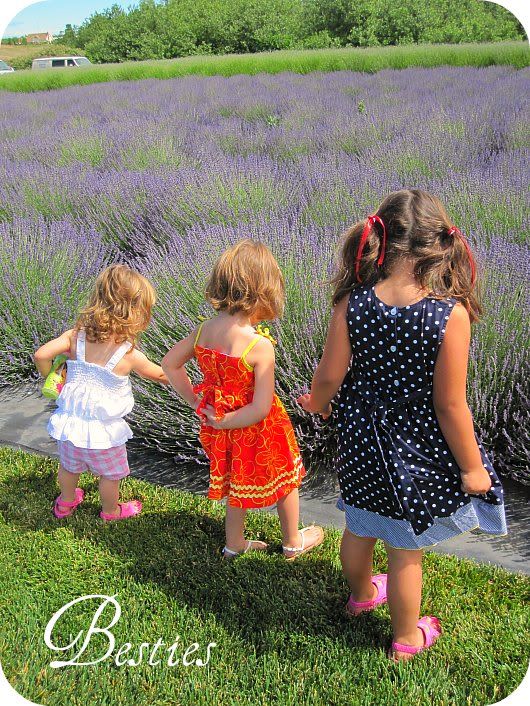 I went with my friend and her two kids. The little girl in the middle is hers and it always trips me out how much her and Kara look like they are the ones that are sisters rather than Kara & Natalie.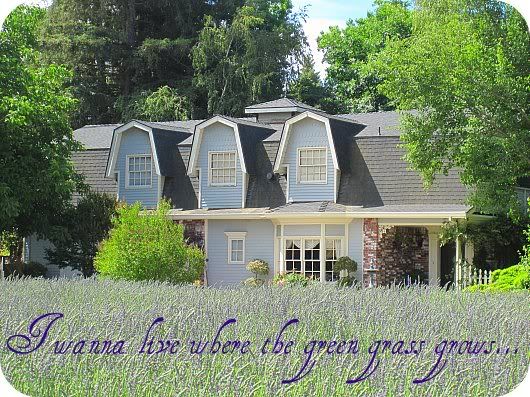 Or where the lavender grows for that matter. This is the home on the farm. Could it be any more idyllic? Feeds into my ultimate "simple life" dream. Although I am sure running a profitable lavender farm is in no way shape or form simple...

What kind of blogger would I be if I didn't take a picture of a cute bike?


The kids got a serious kick out of the parrot that was hanging out in a tree. They would start giggling, and he laughed back at them, which made them giggle even more.


How adorable is their packaging for their boxed lunch special?


What was inside:
Lavender chicken salad on a croissant-delish!
Strawberries with a lavender tropical fruit dip-super delish!
Lavender marinated mozzarella cheese-muy delicioso!
Lavender roasted almonds-meh
Lavender pomegranate frozen yogurt-died and went to Heaven delicious

A few more scenes:



Note to self: get the family pic at the beginning of your trip-not the end when everyone is hot, cranky and tired.