That's right, my husband hates gift shopping so pretty much
any hint I drop
as far as gift preference I receive.
Here I am wearing my new earrings with the girls that make Mother's Day a holiday I now receive presents on! Holla!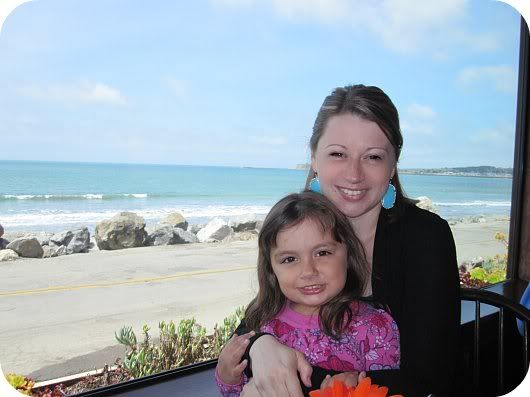 We went to our favorite local beach town, Half Moon Bay and ate lunch at Miramar Beach Restaurant. They have the most amazing views of the ocean and such delicious food.
Since I have been obsessed with
chandeliers
lately
, I had to take a photo of the one they had above the bar.
Isn't it gorgeous?!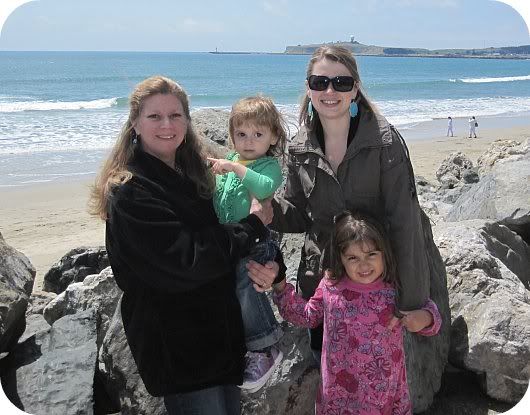 The best part of the day was that my parents met us there so I got to spend time with MY mommy! I don't see her nearly as much as I would like to. Love you mom!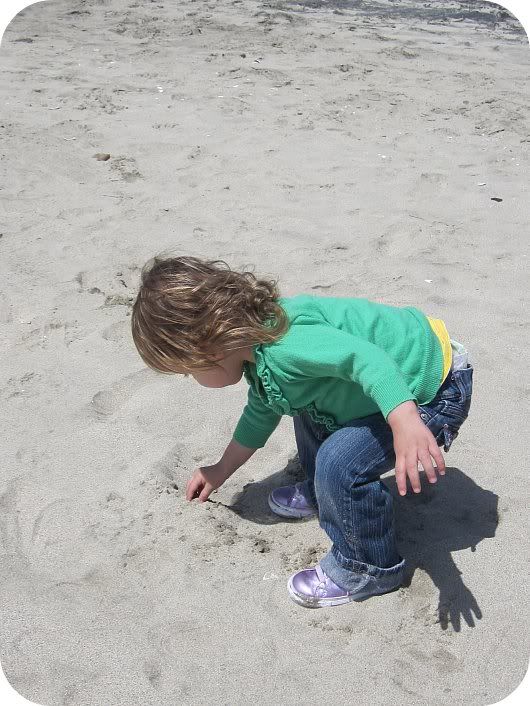 After lunch we took a stroll on the beach and collected seashells. Can I tell you how in love I am with my little girl Kara? I wish she would stay this age forever.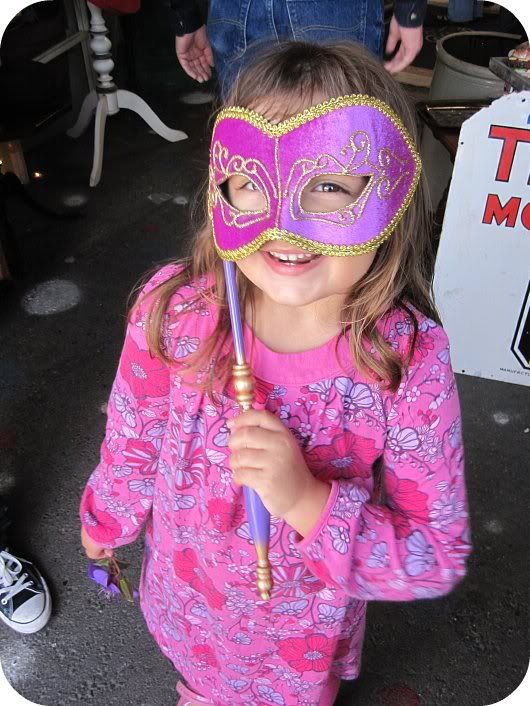 Next we went into town to check out all the shops. My little glam girl Natalie found a sparkly mask to match her dress.
My brother found a rather interesting sign...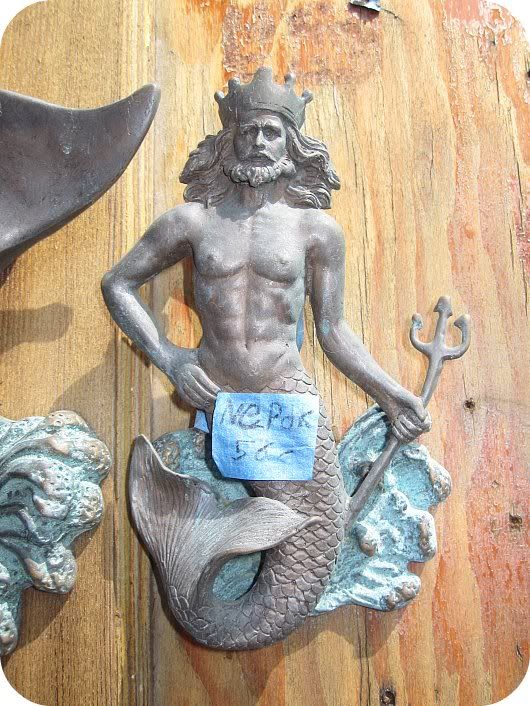 And I found a glorious merman door knocker that I seriously contemplated buying. Alas, I chose to save my $56 for a rainy day. Aren't you tempted to peel back that price tag??
All in all, it was the perfect Mother's Day!
How did you spend your day?