If you aren't already reading the online mag
Laura Day Living,
here's another reminder of why you should be. Her third issue is all about Summer living with a focus on designing for and living with kids. Right up my alley, as you all know how much I love seeing how others with children organize and decorate their spaces. Laura has the best outlook and thoughts on designing a life than anyone I have run across. I definitely have a girl crush, as us bloggers like to say! If anything, you
MUST
read her intro thoughts titled "
Life Adds Color!
". It has me so stoked to paint in the "blank coloring book" that is summer!
Luara, who has an adorable little toddler herself, shares photos of her Bridgehampton farmhouse and it is to die! Check it: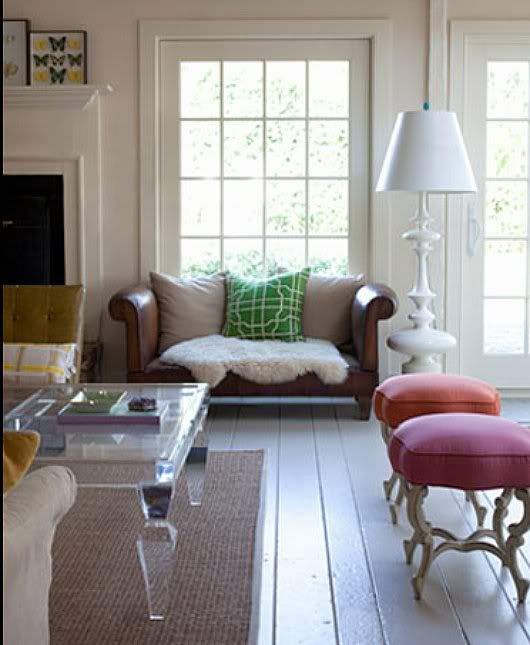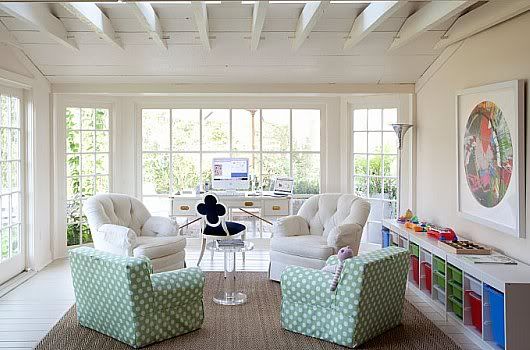 Isn't the home gorgeous? I love her bold use of color and all the fun kid friendly touches, like the child size chairs above.
She also has a
great interview with Jennifer Delonge,
a designer of children's furniture, in which she shares her thouhgts on design, inspiration and children. I love this shot of the nursery in her home: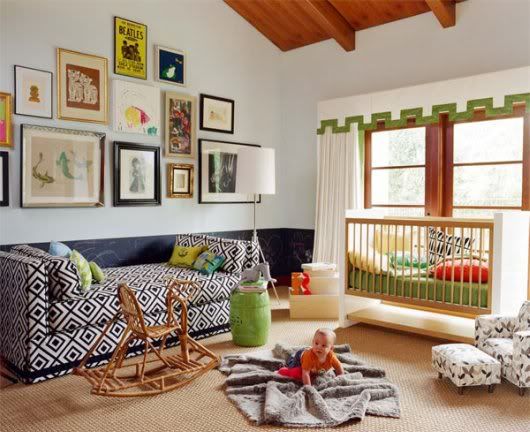 And if the issue wasn't good enough with just photos and great articles, she included the most adorable
video too
. If only all parenting days were like a spin art party in Central Park to the song "Ladybug picnick"!
I hope you all are having a wonderful Memorial Day and are doing some fun things to help kick off summer!