My girl Kellie of
This Blessed Nest
is having a fun
Spring Fling party
on her blog, and I of course wanted to be on the guest list! I wish I had a fabulous before and after to share with you like her (you will not believe her office/craft room makeover-
check it out
. LOVE!) but unfortunately my crippled husband has taken the forefront around here so I haven't gotten a chance to bust anything out. Boo hoo. BUT-I did get a chance to take the girls to the local tulip farm for some springtime fun.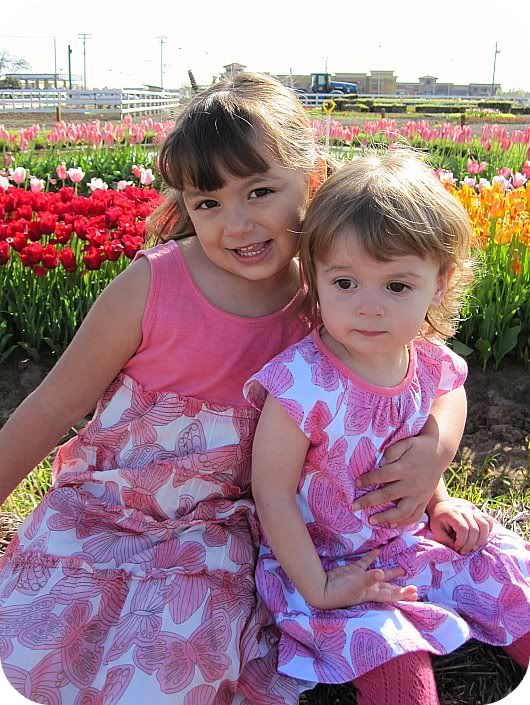 I dressed them in their cute new matching dresses and we ran tiptoed around looking at all the beautiful flowers. I don't know why Kara looks so forlorn here, I promise she had a good time.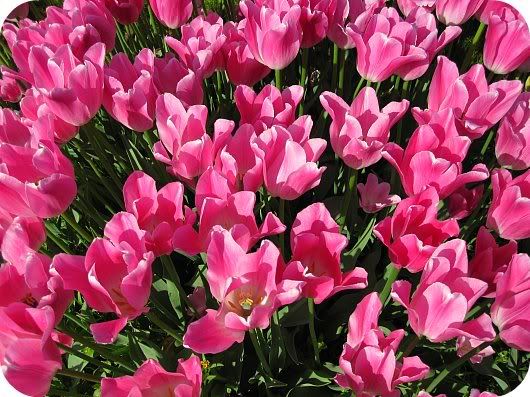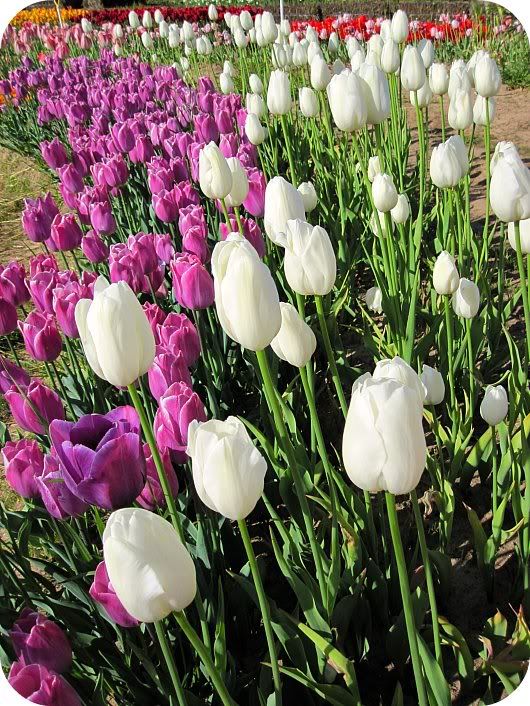 The other spring news around here is we planted our veggie garden! We ended up getting four tomato plants, four different peppers, onions and one red bell pepper. Sounds like we're in for a ton of salsa this summer. We also had a cucumber, but unfortunately he didn't make it. He pooped out literally a few days after we planted him. Oh well, it's survival of the fittest baby, so if you can't take the heat get out tha veggie garden!
I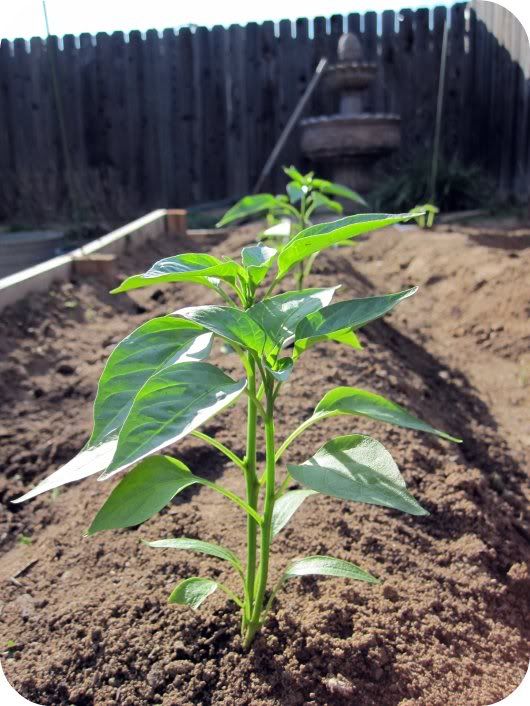 Can't wait until these bad boys start producing!
I'm so thankful we have gad such wonderful weather here lately-it's been sunny and 70 degrees for the past week. I have started a few little crafty DIY's, so stay tuned for the results sometime in the near future.
So what's going on in your hood?