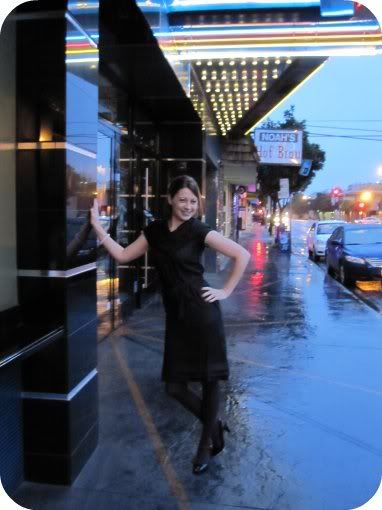 (
I know, I totally should have been a model
)
Okay, so the date was technically with my husband, I was just excited to wear the dress sent to me from
Shabby Apple
for review. We decided to check out the classic film "All About Eve" that was playing at our local independent theater downtown.
When we arrived, two sweet old men in white tuxedo jackets and bow ties were handing out programs. Then inside the theater there was a man playing live music on an organ. To top all that off, right before the movie, they had raffles to win prizes like a gift basket filled with items that went with the theme of the movie. Quite the theater experience!
So back to the dress: here is where I realized a crazy little coincidence. I was reading the program for the movie, and one of the stars was Bette Davis. I'm seeing the name, wondering why it seemed like I had just read it somewhere else recently, when I realized the name of the dress I was wearing is the "
Bette D.
"! Crazy! Well, to me at least, I always geek out at little coincidences like that. I'm also quite certain that a dress she wore in the movie was inspiration for the design of the dress I had on. Here is a promotional pic from the movie of Bette in the dress: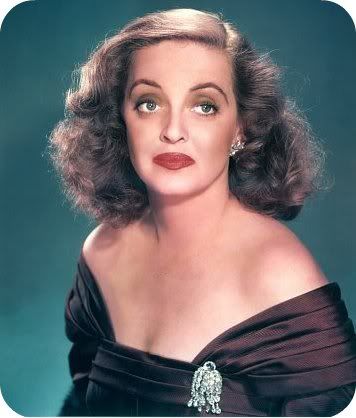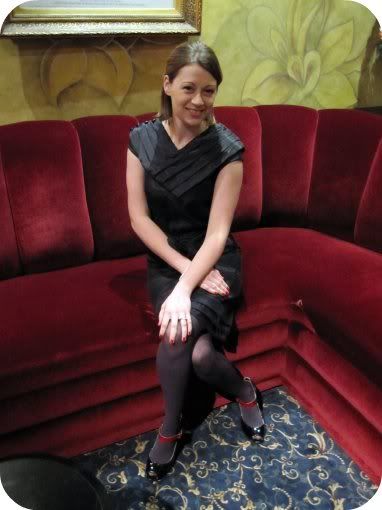 After our movie we went to an Italian restaurant where I finally got to chow down on some pumpkin ravioli. Been craving it all winter. Delish.
I really enjoyed wearing my
Shabby Apple
dress-it was comfortable, the cut was perfect and figure flattering. I love that
Shabby Apple
was founded by two women who wanted to create dresses the way they used to be- a one-piece outfit with no need to add a tank top, cardigan, etc. I just adore this idea, and browsing through their ample dress selection you really see how well they have achieved their goal.
I am particularly smitten with their new
"Central Park"
line of dresses for Spring:
I think the green and white striped dress needs to come home to my closet!